A Pandemic World
It's 2020 and we're in a pandemic. Many people are furloughed or permanently out of work.  Now to make matters worse the IRS has not sent you your Refund or Stimulus check yet. 
You have been to the IRS.gov website and you have called all of the phone numbers from it. This has only led you down a path of an endless cycle of automated, useless messages that still have not answered your burning question, "Where is my money?"
Fed-Up
Chances are that if you are reading this right now then you are fed up. My husband and I filed our taxes electronically with our Accountant this year on March 30th, 2020. Now it is 6 months later and we still have not seen one penny of our tax refund. We are owed quite a big refund too, but since April our Refund Status Results on the IRS website has read, "Your Tax Return is still being processed." So frustrating!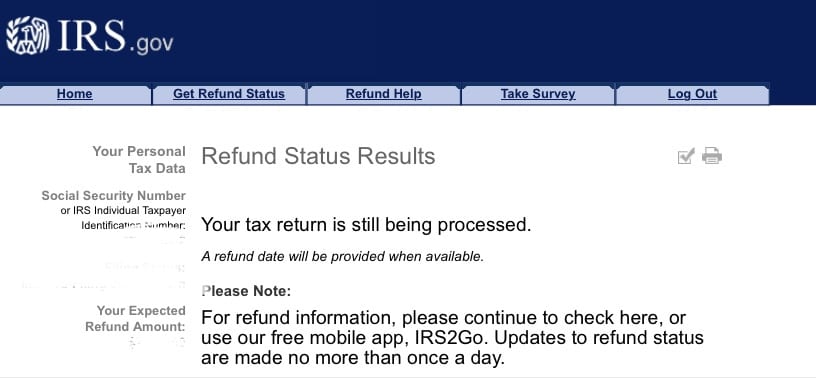 Not a Normal Tax Year
It is definitely not a normal year, let alone a normal tax year. Like many Americans, IRS employees have been furloughed too. This has led to a tremendous backlog on everyone's tax refunds or Stimulus checks. However, this doesn't change the fact that people still need their money, especially in today's economic climate. Also, people may need to talk to someone in regards to other specific tax issues as well. It is so discouraging when you really need to speak to a human being, but instead all you get is caught inside a web of phone automations.
Here's The Phone Number That Finally Worked For Me
After months and months of combing through the IRS website, and reading countless articles on who to contact at the IRS, I finally found a phone number that led me to an actual human being. Hallelujah! Miracles do happen. I want to share this phone number with all of you, in hopes that it will help you with finally getting in touch with a human being at the IRS as well.  
The phone # is 1-800-829-0582,  press prompt #1, and then Ext 652. It said it would be a 15-30 minutes wait, but it took about 35 minutes for the Agent to answer. I called on a Wednesday afternoon at 1:30pm. I have heard early morning calls do have lesser wait times though. However, I didn't find the wait time to be that bad and was thrilled to finally speak to a live person.
I have also included a link to tax advocates that you can locate in your state to help you resolve your tax issues. Click HERE.
Good luck everyone! I hope this helps you.  
Disclaimer: Although these results worked for me (Michelle), I am not a tax professional and can not guarantee everyone's results will be the same as mine.