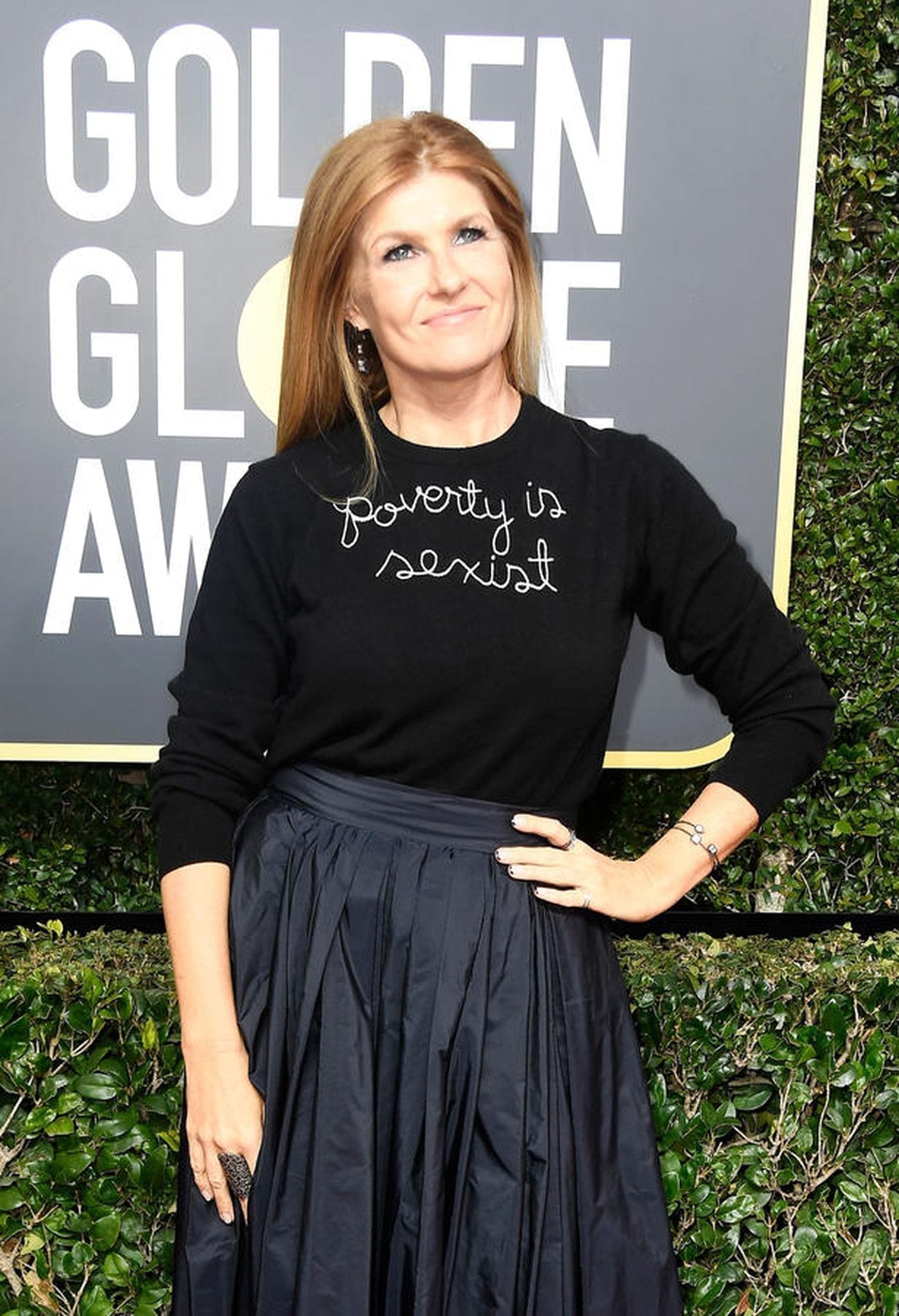 By: CHRIS HARNICK
Connie Britton is back at the Golden Globes thanks to a riveting role. Britton, who was previously nominated in 2013 for her work in Nashville, is back at the Globes for her role in Bravo's Dirty John.  
"I'm so happy to be here," she told Giuliana Rancic on the red carpet. "It's such an honor."  
Regarding the attention and critical acclaim, Britton said, "You can never think anything will get any attention or anyone will care." However, she said there was a little clue because the series is based on the hit Los Angeles Times podcast and interview series of the same name.  
"It's a compelling story," Britton said. "Out hope was to bring it to life to an even different degree than the podcast was able to do. We're hoping that's what we're doing."  
"I always love to tell a good story," Britton said. And Dirty John is just that. The series follows Debra Newell (Britton) who meets and falls in love with John Meehan (Eric Bana). It's a whirlwind romance. They get married after just months, despite Debra's family's misgivings. And then John's past comes back to light. The end of the saga is totally unpredictable and shocking.  
Britton said she recognize "a lot of women in [Debra]." "She's doing the best she can and she gets really duped," she said.  
While millions may be watching, Britton isn't. Not yet.  
"I don't watch," she said. "I have not watched passed episode two. I don't know, I think I get too nervous…I think I'll watch it when it's all over."  
Dirty John airs Sundays, 10 p.m. on Bravo.  
(E! and Bravo are both part of the NBCUniversal family.)  
CREDIT E! LIVE FROM THE RED CARPET: http://eonline.com/news/1002033/connie-britton-reveals-why-she-can-t-watch-herself-in-dirty-john-at-the-2019-golden-globes