Or you may know Beth as the Fitness Enthusiast who has many women in awe of how great she looks, making it especially difficult to believe that she has four children!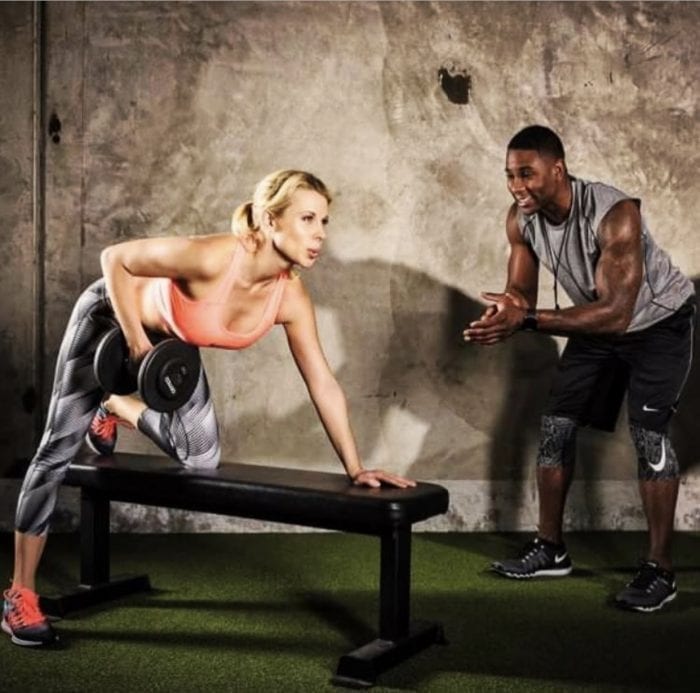 Or maybe that's how you know Beth, as a great mom and a great friend.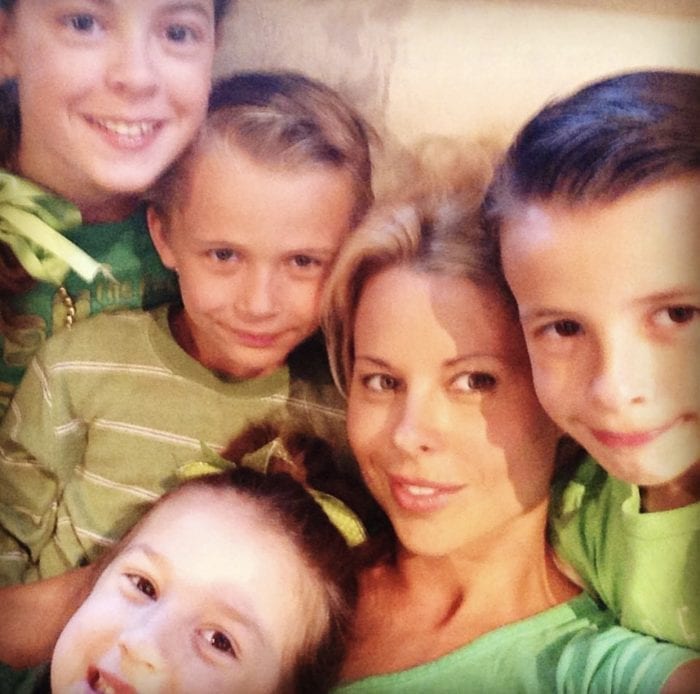 However, in 2018 Beth Bowen, the Modern Renaissance woman that she is, introduced to the world another side to her, it was Beth Bowen, the talented Abstract Artist.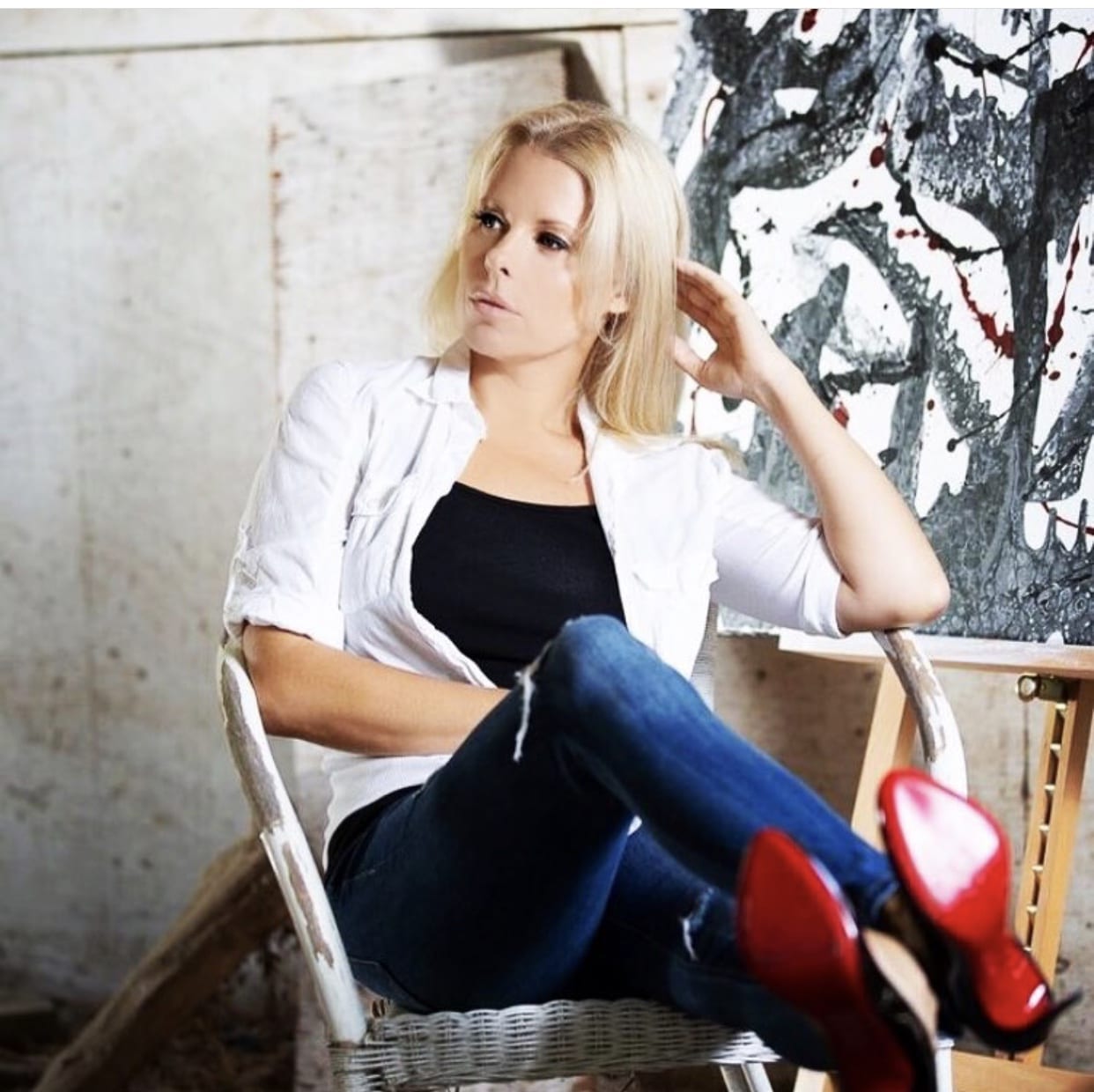 In October of 2018, Beth released her art at her first showcase Transcend at the Substrate Gallery in Los Angeles, which was a huge success.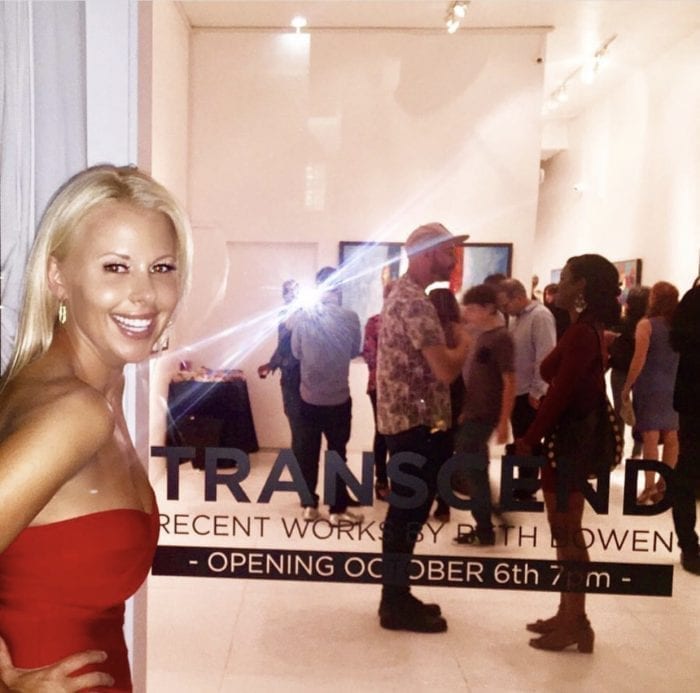 I had the opportunity to attend the event, and I was not only struck by Beth's obvious great talent, but I was also impressed by her warmth and humility when speaking with her.  Beth and her artistry reminded me of a beautiful butterfly who had just been released from her cocoon and was now ready to spread her wings into a whole new journey beyond what she imagined… making her showcase title Transcend, seem even more fitting.
.
Beth was very gracious in answering some questions I had for her in regards to her as an Abstract Artist.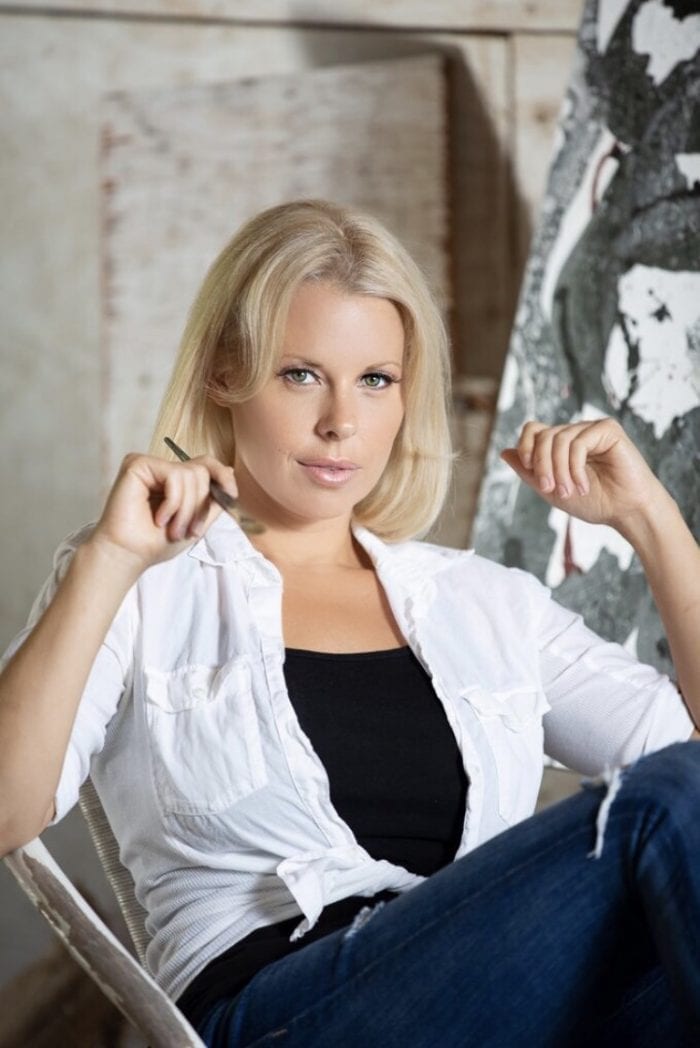 1. How long have you been doing Art? Have you formally trained anywhere?
I have been doing art for as long as I can remember. Self taught. I learned a lot from watching my grandmother.
2. What inspires your work?
Everything inspires my work! My life, my children, relationships. The good and the bad.
3. How would you describe your artistry and process?
Modern abstract. I love fluid pours too. I use acrylic on canvas.
4. What prompted you to finally want to showcase your Art?
A dear friend pushed me to do it. I really respect her and her opinion.
5. What do your children think of their mom being an Artist?
They love it! My youngest wants to be an artist too!
6. Where do you see yourself as an Artist in the next 5 years?
Hopefully in galleries all over the world!
.
Now since this interview, I would say that Beth is well on her way to galleries all over the world as her art has already been showcased in the Gabriel Fine Arts out of London and Art Basel in Miami as well.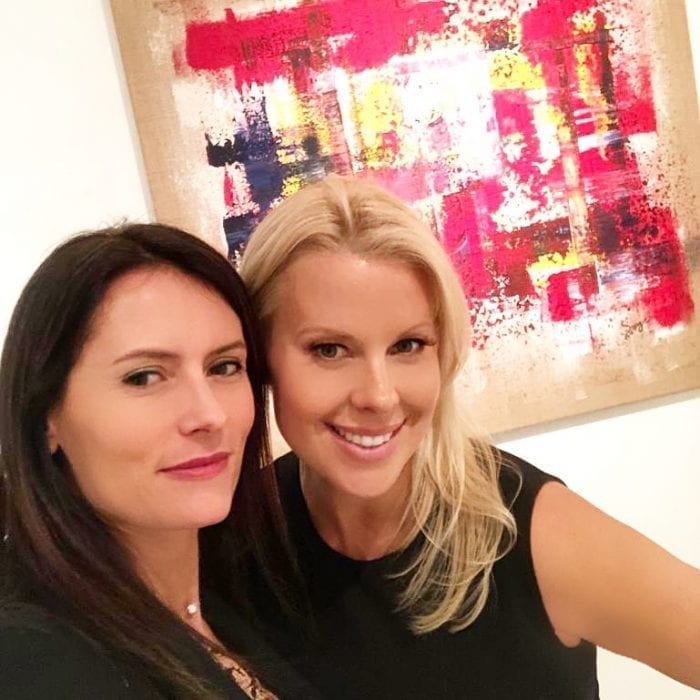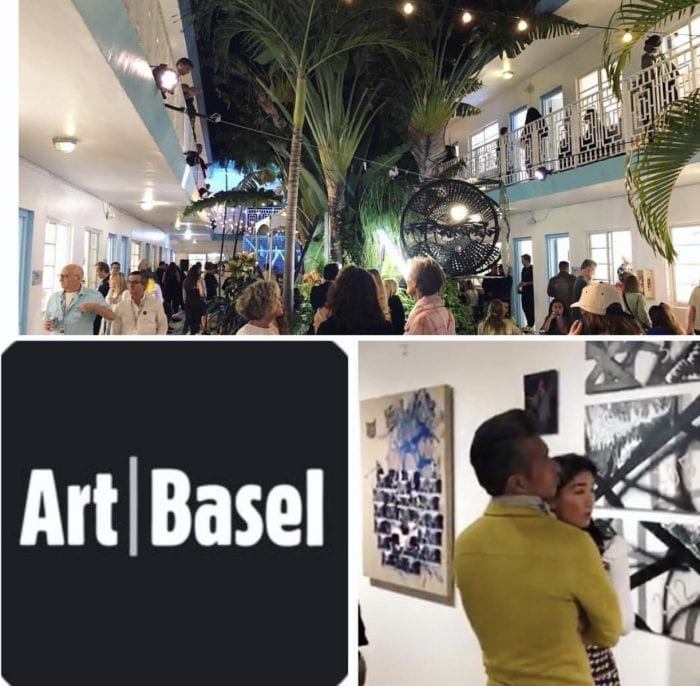 Beth Bowen is an emerging Artist whose career you are going to want to follow closely this upcoming 2019. Her career is sky rocketing and you don't want to miss what's coming up for her next.
To commission Beth Bowen's Artwork you can visit www.BethBowenart.com. To contact Beth go to BethBowenArt@yahoo.com and make sure to follow Beth's art journey on Instagram at @bethbowenart.