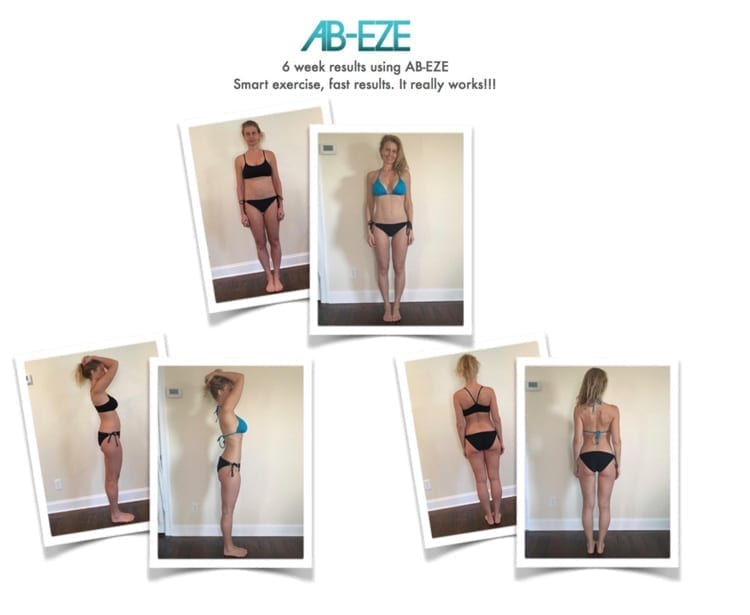 As many of you know my Post-Pregnancy issues were not ideal health wise. Not only did I suffer from a massive Diastasis Recti, I also suffered from a major Ventral Hernia too. After 6 months of Physical Therapy I ended up having surgery to correct both and the 6 week recovery was not fun. You can read my whole story about that here.
Even after surgery I had weight to lose and still needed to rebuild the core muscle strength that was now lost after all of my abdominal trauma, and to this day, almost 4 years later, I still work on keeping my core muscle strength strong and healthy.
That's why I am so excited to share with all of you AB-EZE. I really wish I had found this product before my surgery because I believe it would have helped me tremendously.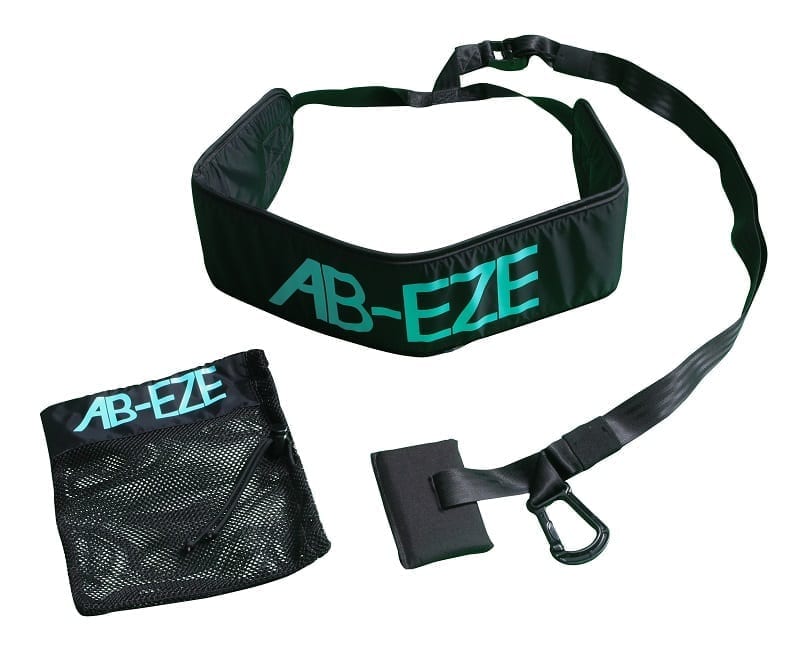 AB-EZE is a smart, new way to strengthen your core. The revolutionary design supports your body against gravity to specifically activate the muscles of your abs, back, glutes, and legs. 
Simply place the anchor over any door, lean on the comfortable support pad, and your muscles will instantly engage. Intensity changes with the press of a button to lengthen or shorten the strap. Change your body position to quickly switch between exercises that will get you fast results. 
AB-EZE targets the exact areas you need to tone. Firm and lift your butt. Sculpt your abs and shrink your waistline. Strengthen your back. Shape and define your legs. 
Don't have a door? AB- EZE attaches to any fixed point or interchanges with your favorite fitness system. The well crafted, intuitive technology, use, storage, and portability a breeze. In just seconds, AB-EZE conveniently turns your home, office, dorm, or hotel room into your personal gym.
AB-EZE will transform your physique without changing your lifestyle. No time to workout? In just minutes, you can efficiently strengthen your core wherever and whenever your schedule permits. Use AB-EZE between meetings, while baby is napping, as dinner cooks, when taking a study break, or even while you're watching tv or talking on the phone… AB-EZE is the perfect solution for busy people because it turns unused minutes into body changing moments without breaking a sweat or even changing into workout clothes!
Everyone can use AB-EZE whether you are just starting out or a fitness pro. Choose from a variety of exercises proven to tone your tush, sculpt your abs, and strengthen your back. With AB-EZE you can shape the backs of your legs and shrink your waistline. Tightening your core will relieve back pain, too. 
You can enjoy more traditional movements or a fun, dance style workout. Challenge yourself with advanced exercises. You can even strengthen your entire core without ever having to get down on the floor. The choice is yours. The adjustability and open belt design make AB-EZE the perfect solution for people of all ages and fitness levels to look and feel their best.
For more information on AB-EZE visit www.ab-eze.com.