Introducing my daughter Mia's new favorite book, 'Did Elliot's Cat Really Do That?' With rhyming text that's fun to read for both adults and children, 'Did Elliot's Cat Really Do That?' explores the consequences of not telling the truth. The book has been beautifully illustrated by Lisa Clark. See below to check out my interview with the Author, Craig Kuehne!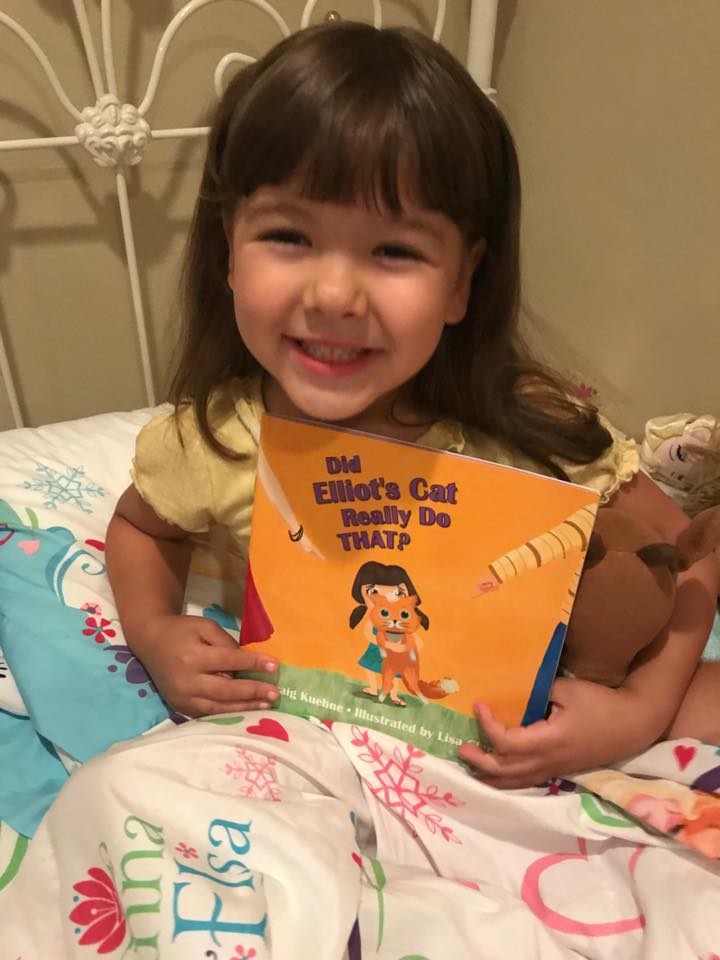 1. What made you want to write a children's book?
It was something that I had always thought about doing, but it kind of fell by the wayside. I had forgotten about it until I was inspired by an incident with my daughter when she was four years old.
2. How long did it take you to write the story?
It took me about two days to write it, and around four years to have the illustrations completed. After that, I finished the interactive iBook version in a couple of days.
3. How did your daughter Elliot and the cat become the focal points of your story?
It was based on the first incident that takes place in the book! My wife and I walked into Elliot's room one day, and there was some scribbling on the wall of her bedroom. The only two in the room were Elliot and our cat, Casey. She claimed she didn't do it, which meant the only other culprit would have to have been our cat…
4. What is your favorite part of the story?
My favorite part of the story is the haircut, for no other reason than I was able to use and rhyme the phrase "opposable thumb."
5. How does your daughter like being the main character in your story?
She didn't go into specifics beyond saying that she likes it.
6. Does Elliot have a favorite part to the story?
Yes! She likes the bathtub part because the idea of blaming a cat for jumping into water, when cats hate water, is ridiculous. Also, she likes that there is a "hidden" rubber ducky in that scene.
7. What are your hopes for your new book?
I hope it sells well enough for me to release a second one!
8. Where can people buy your book?
They can buy the printed copy on Lulu.com, which I'm publishing it through. It can also be purchased though Amazon.com, and Barnes and Noble's website (bn.com). There is also a very affordable interactive iBook version (for the iPad, iPhone, iPod Touch and Mac) through Apple's iBook Store. My daughter narrates the interactive version which also includes sound effects.
9. Have you done any readings or will you be doing any readings of your book anywhere?
I have! I was invited to do a reading at my daughter's school, through their PJs and Books event. It was attended by more than 50 kids, and there was a Q & A with them afterwards. I plan on finding other venues, like libraries or bookstores to do more of those.
10. Will there be more adventures with Elliot in future books? Do you see a possible book series in the future?
That is my plan. I have a great idea for a second book in the series that I'm very excited about. Yes, I plan on this being a series featuring several titles.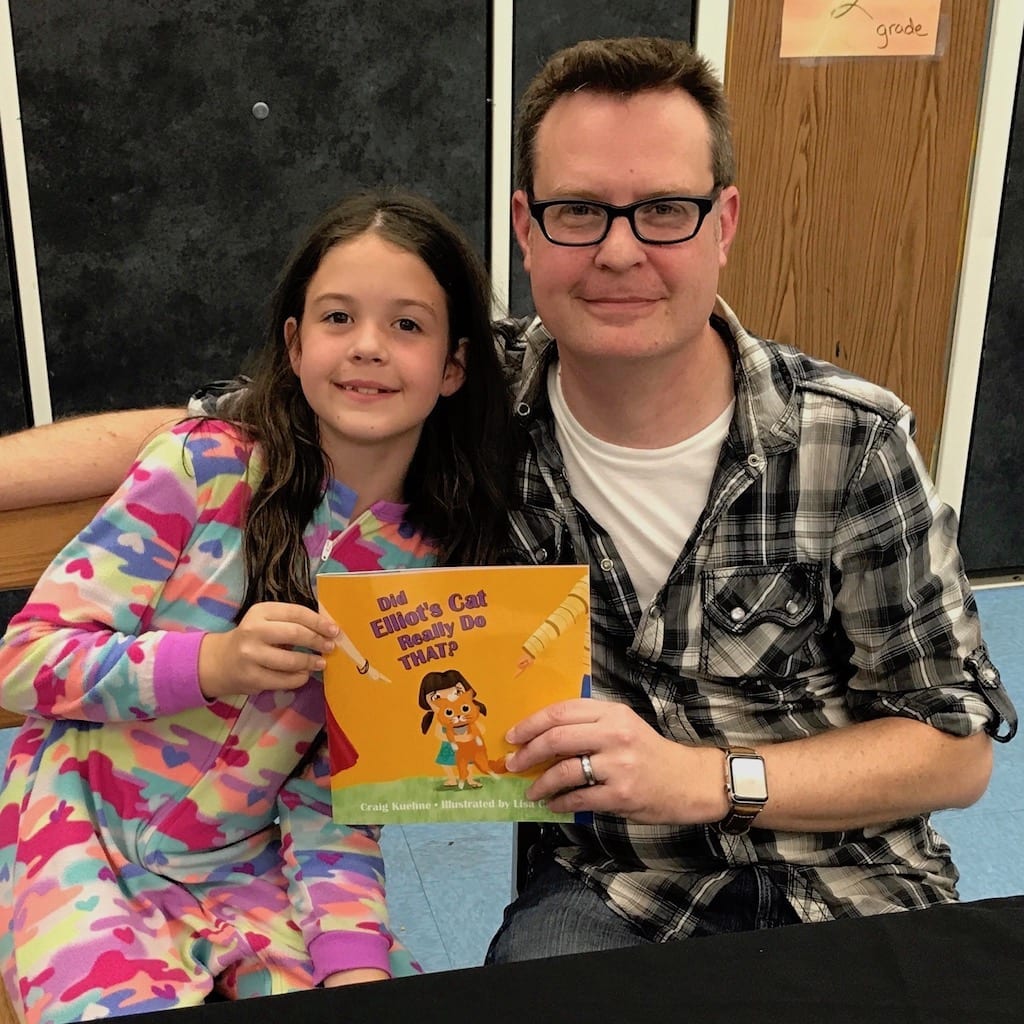 ####
The print version is available through Lulu.com, Amazon, and Barnes & Noble.
Click on each of the logos below to take you to their respective stores.
A special interactive version is available through Apple's iBooks Store too!