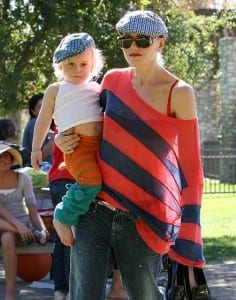 Gwen Stefani remains a fashion icon and is truly a hot momma that rocks stylish, yet comfortable looks.  
You can get Gwen's A-List Look without paying the A-List Price that comes along with it.
In this economy don't sacrifice style because designer prices scare you away.  Instead take the looks you love and make them your own at a more affordable price.
Let's get started!
With the Internet at our finger tips it's easy to "shop around."  I took Gwen's airy off the shoulder top and found a similar one at $10 Mall.com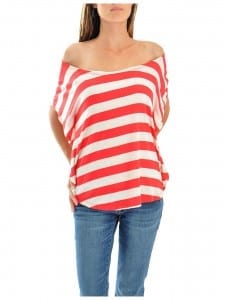 This top is literally only $10.00, throw a red bra underneath it and drape it off one shoulder to get Gwen's hot momma look.
Do you absolutely love Gwen's blue checkered, flat cap beret?  I do!  It's not only stylish, but it is also a fast and convenient way to get out of the house without having to spend too much time on your hair. Great for any on-the-go woman! 
Here's my affordable version of Gwen's fabulous hat! It's a Newsboy Blue Checker Cabbie Flat Cap Hat from this cool website called iOffer.  It's a site where people buy, sell, and trade products.  This hat is only $16.44 with shipping!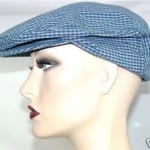 Of course we all know that celebrity sunglasses such as these square tortoise shades Gwen is sporting can go for hundreds of dollars! Well here's my solution to that with these Steve Madden sunglasses from Zappos!   These are on sale for only $30.60!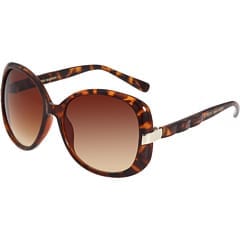 Now accompany this look with some great blue jeans (NOT MOM JEANS) that suit your figure and your favorite pair of shoes (I think black flats would be cute) and VOILA!  You have a Gwen Stefani inspired look that didn't bankrupt your budget. 
Follow Michelle Rivera on Twitter @MichelleRivera5