Disneyland Entertainment did provide me with tickets to the parks, however, all opinions expressed here are my own.
This is the invitation every Social Media Mom Influencer hopes to receive in her inbox someday. Remember that song, 'I have the Golden Ticket,' from Willy Wonka and the Chocolate Factory, well getting this blue ticket is like that, but only better. It's an invitation to the Social Media Moms Celebration from Disney!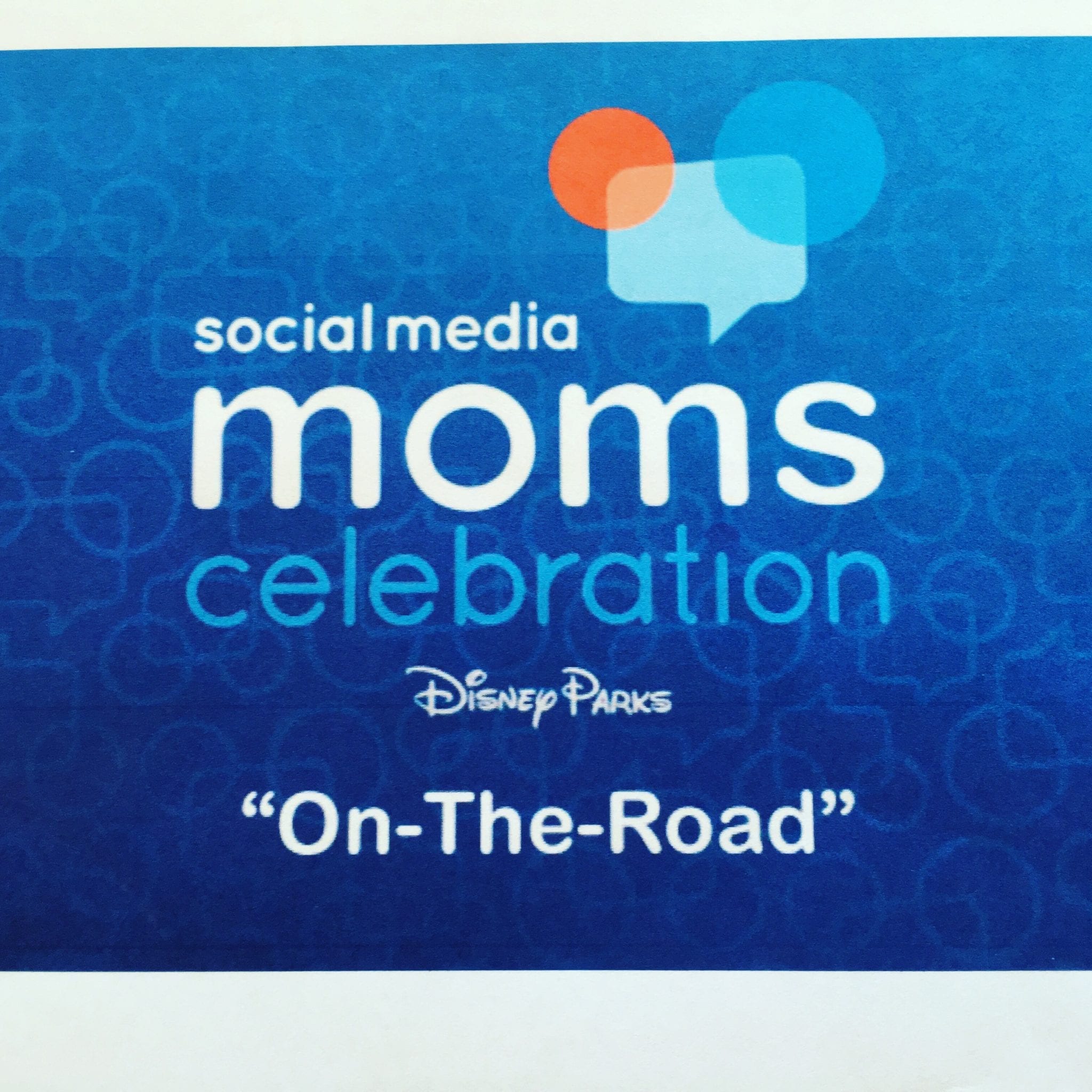 As a girl who grew up in Southern California, I of course grew up going to Disneyland and it holds a very special place in my heart. For my readers out there who don't know this about me, my husband Mark proposed to me at Snow White's Wishing Well at Disneyland during the Christmas Holiday Season. It was December 17, 2005 to be exact. He put the ring in my hand and I thought it was a coin and he told me to make a wish. However, what I felt in my hand was not a coin, it was an engagement ring. When I opened my hand he got down on one knee and proposed marriage, and of course in true Disney endings, I said "Yes!" After all the excitement between us finally settled down a bit, I then asked him, "What would you have done if I had tossed my ring into the wishing well thinking it was a coin?!"  He responded, "Well then I would have had to jump in after it to get it for you." LOL! Oh yes I love Disney.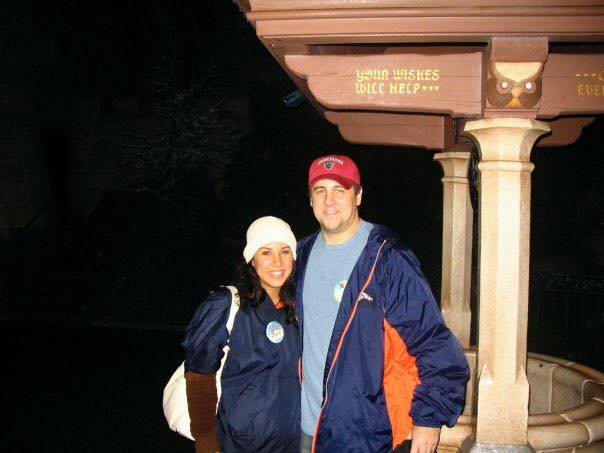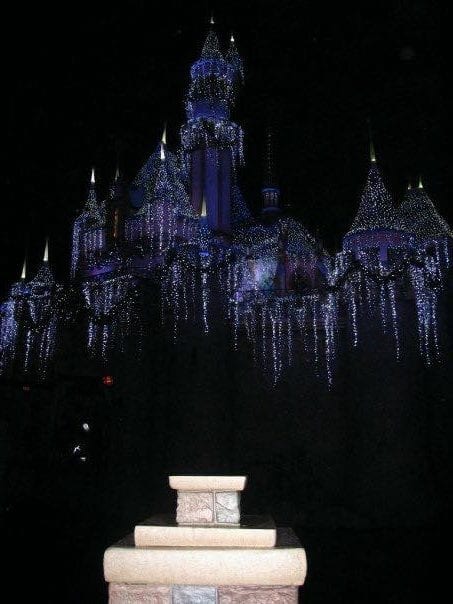 In 2017 my husband and I will be celebrating our 10 year wedding Anniversary and I have high hopes that we will be celebrating with our daughters for a vow renewal at a Disney Destination: Aulani Resort in Hawaii, or maybe a Hawaiian Disney Cruise, or perhaps a Walt Disney World Resort Vacation, we don't know just yet, but I'm hoping we can make this wish come true. Perhaps, I'll go wish upon a star.
So now, you can all only imagine my excitement to receive the invitation to the Social Media Moms Celebration at Disneyland. Suddenly my work inbox was sprinkled with magical fairy dust that put a HUGE smile on my face and I thought, "SCORE!!!! Woo Hoo! AMAZEBALLS!" Then I wondered, "What should I wear?"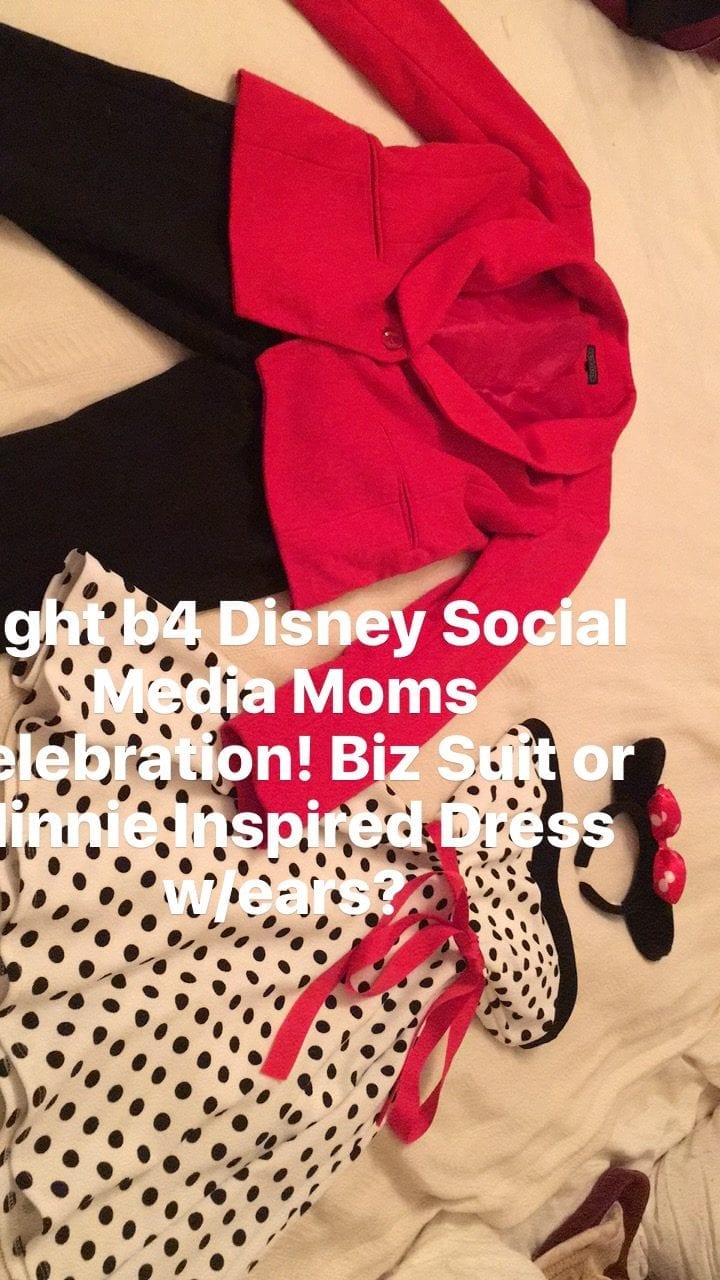 Well I went with my Minnie Mouse inspired dress and ears, because of course this seemed like appropriate business wear for a conference at The Happiest Place On Earth!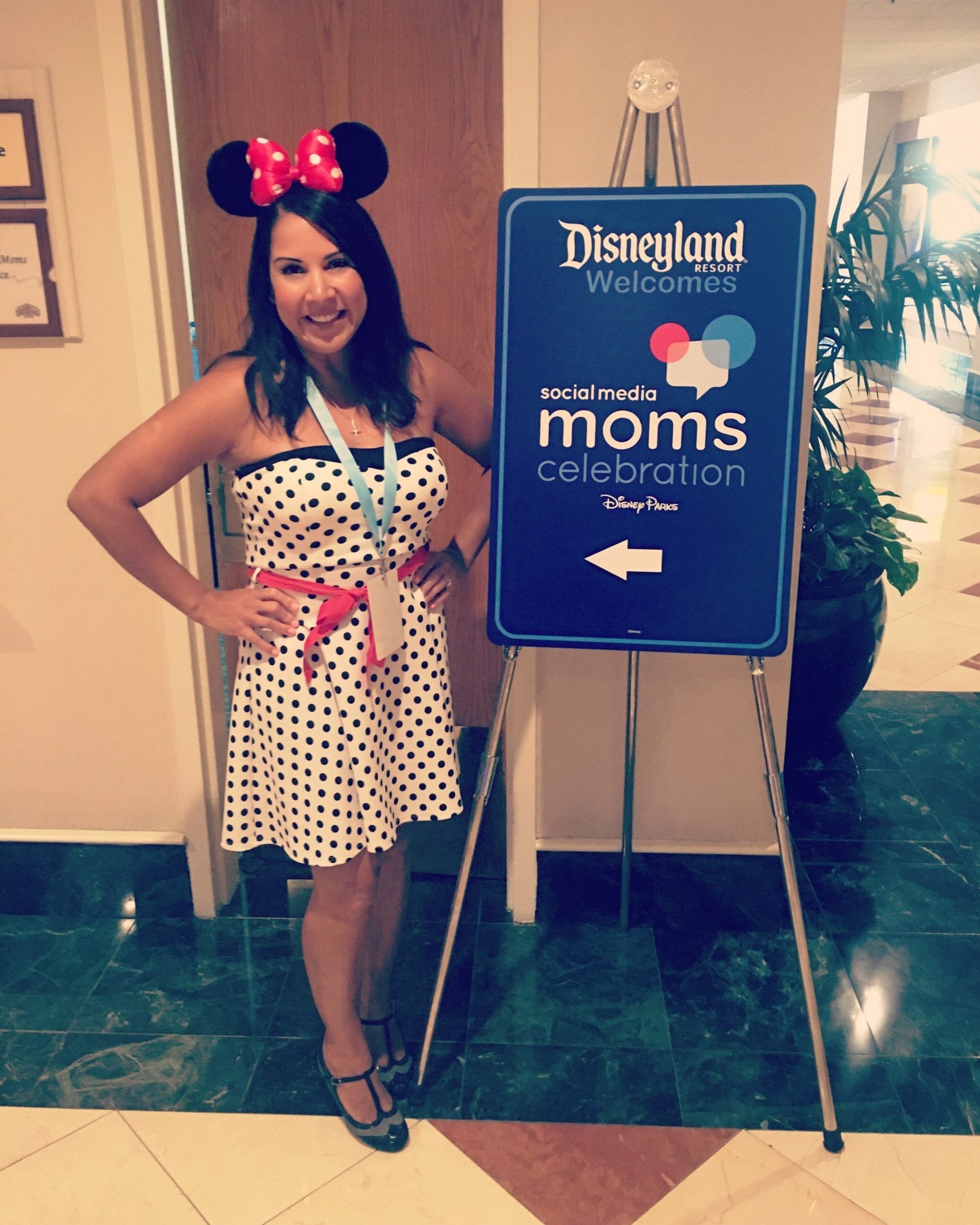 I felt especially lucky to have been invited because not only was this THE Social Media Moms Celebration, but it also just so happens that it landed during the last week-in-a-half for Disneyland's 60th Diamond Anniversary Celebration too!
So let me give you the run down on some of the fantastic highlights from the event. First off, the conference itself was held in the beautiful Disney Paradise Pier Hotel, and immediately after checking into the event, we were greeted with a terrific Disney Swag Bag, which I will show you all later. Upon walking into the conference room they had a delicious breakfast waiting for us, and a spectacular table setting that was lit up with Diamond Celebration Mickey Hats and more. In the center of the table was a beautiful centerpiece, which by the way, we were allowed to take home after the conference was over.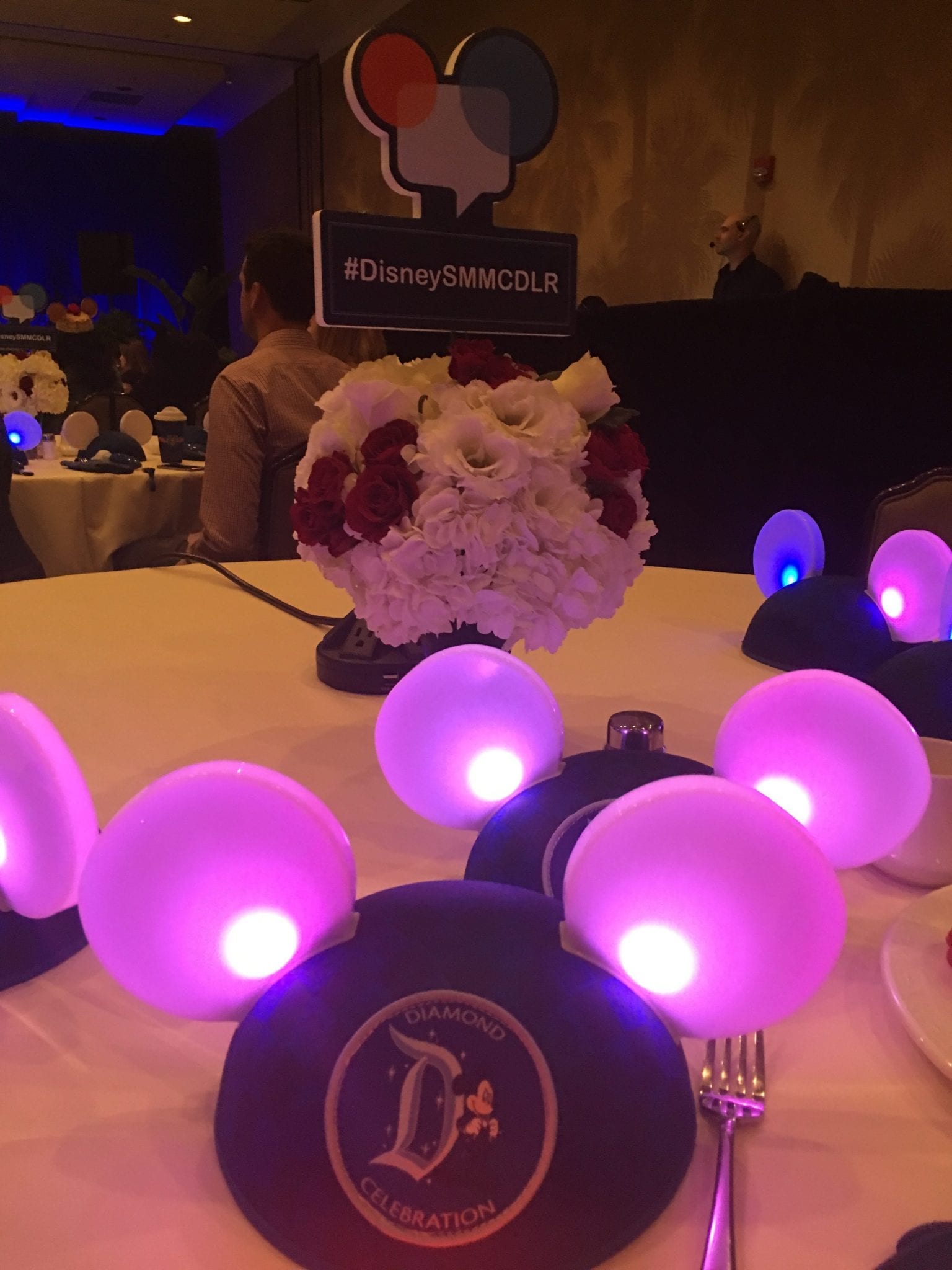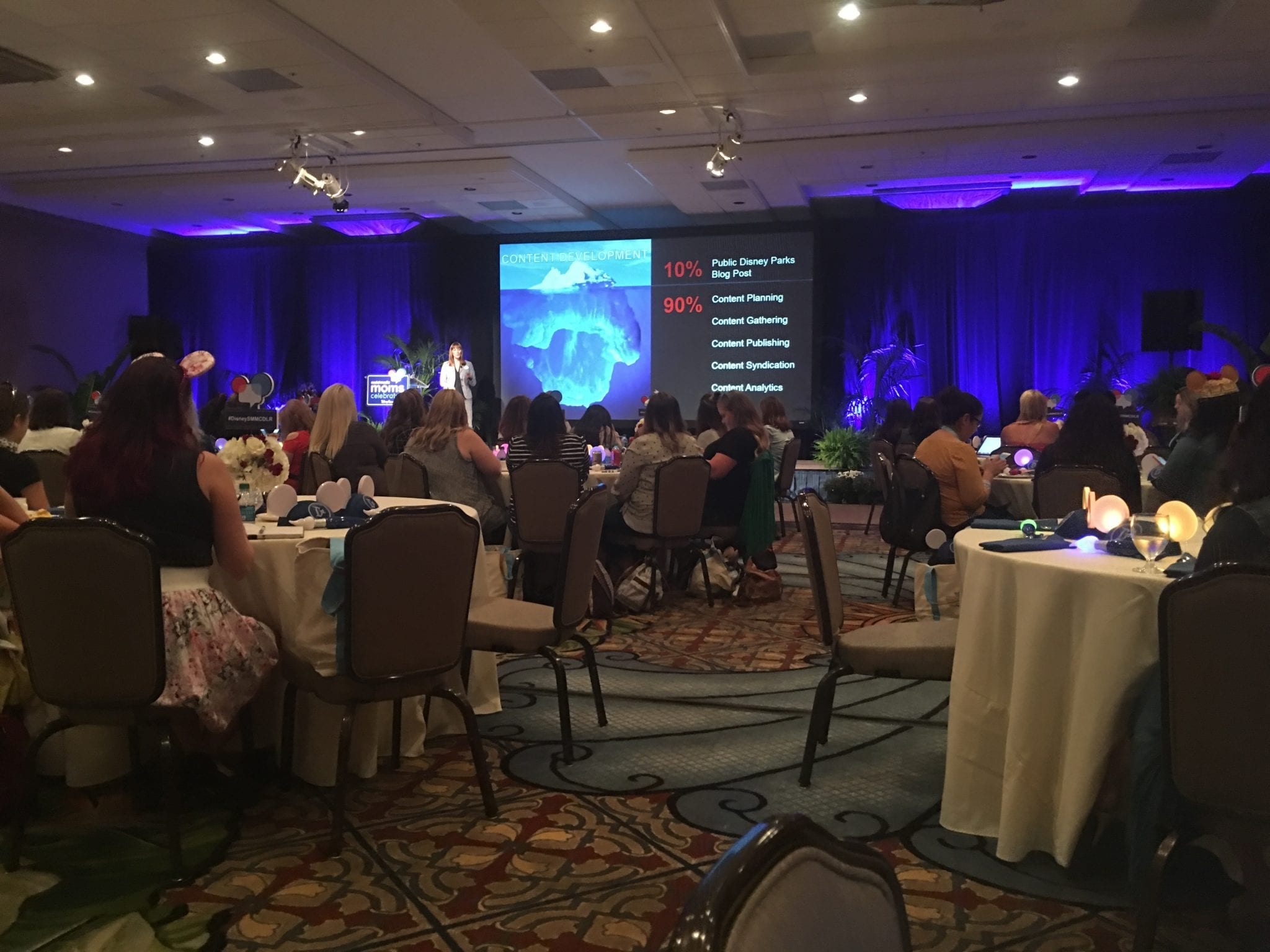 Now for the really good stuff. We were given the exclusive privilege of seeing several scenes out of the much anticipated, Disney film, 'Moana!' If you haven't seen the Trailer for the film yet, check it out here:
The renowned animator Amy Smeed gave us the presentation on Moana and let me tell you that this film will NOT disappoint.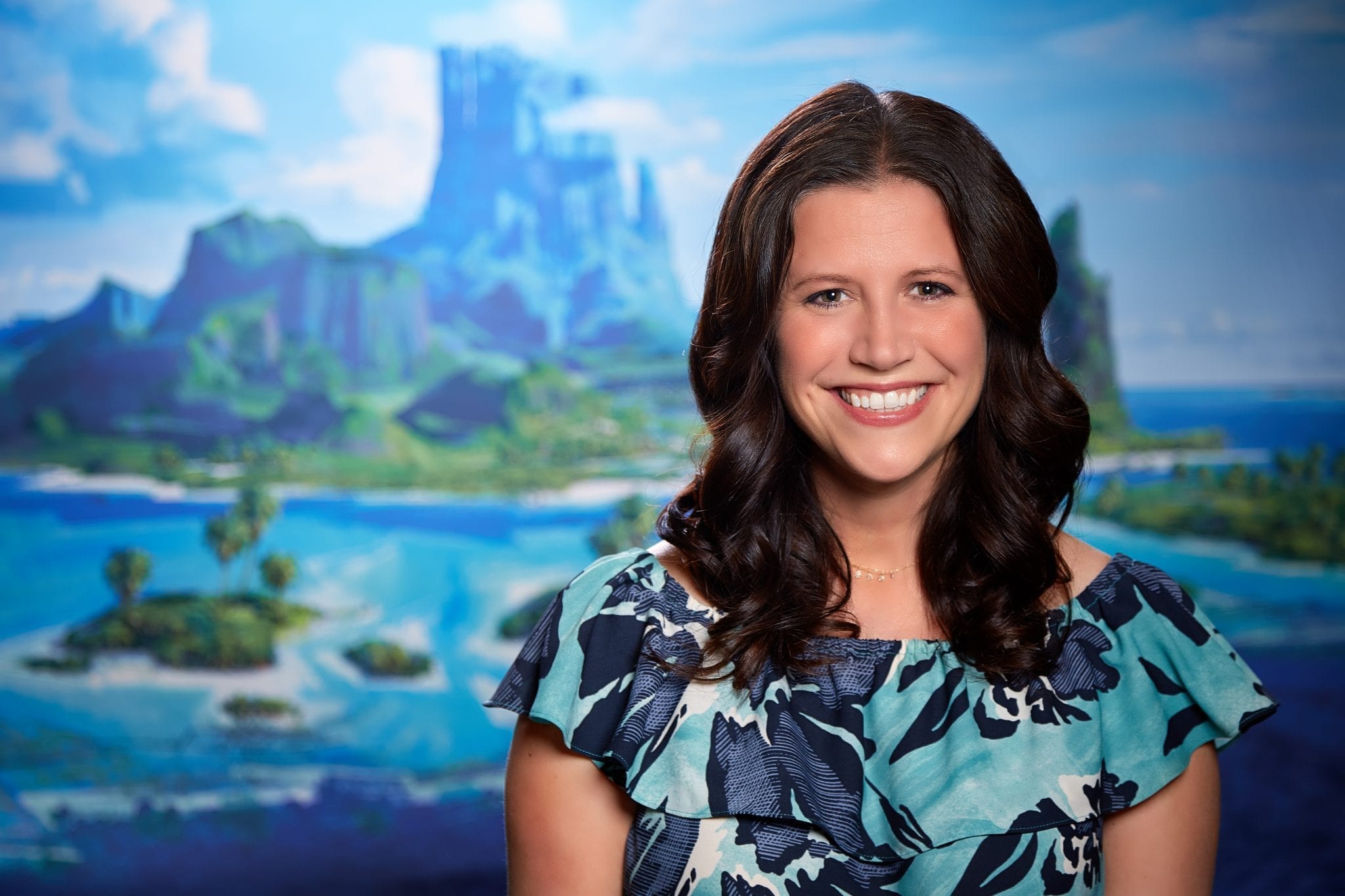 Here is the synopsis from Disney and an introduction of the characters:
"Three thousand years ago, the greatest sailors in the world voyaged across the vast Pacific, discovering the many islands of Oceania. But then, for a millennium, their voyages stopped – and no one knows why.
From Walt Disney Animation Studios comes "Moana," a sweeping, CG-animated feature film about an adventurous teenager who sails out on a daring mission to save her people. During her journey, Moana (voice of Auli'i Cravalho) meets the once-mighty demigod Maui (voice of Dwayne Johnson), who guides her in her quest to become a master wayfinder. Together, they sail across the open ocean on an action-packed voyage, encountering enormous monsters and impossible odds, and along the way, Moana fulfills the ancient quest of her ancestors and discovers the one thing she's always sought: her own identity. Directed by the renowned filmmaking team of Ron Clements and John Musker ("The Little Mermaid," "Aladdin," "The Princess & the Frog") and produced by Osnat Shurer ("Lifted," "One Man Band"), "Moana" sails into U.S. theaters on Nov. 23, 2016." ~http://movies.disney.com/moana~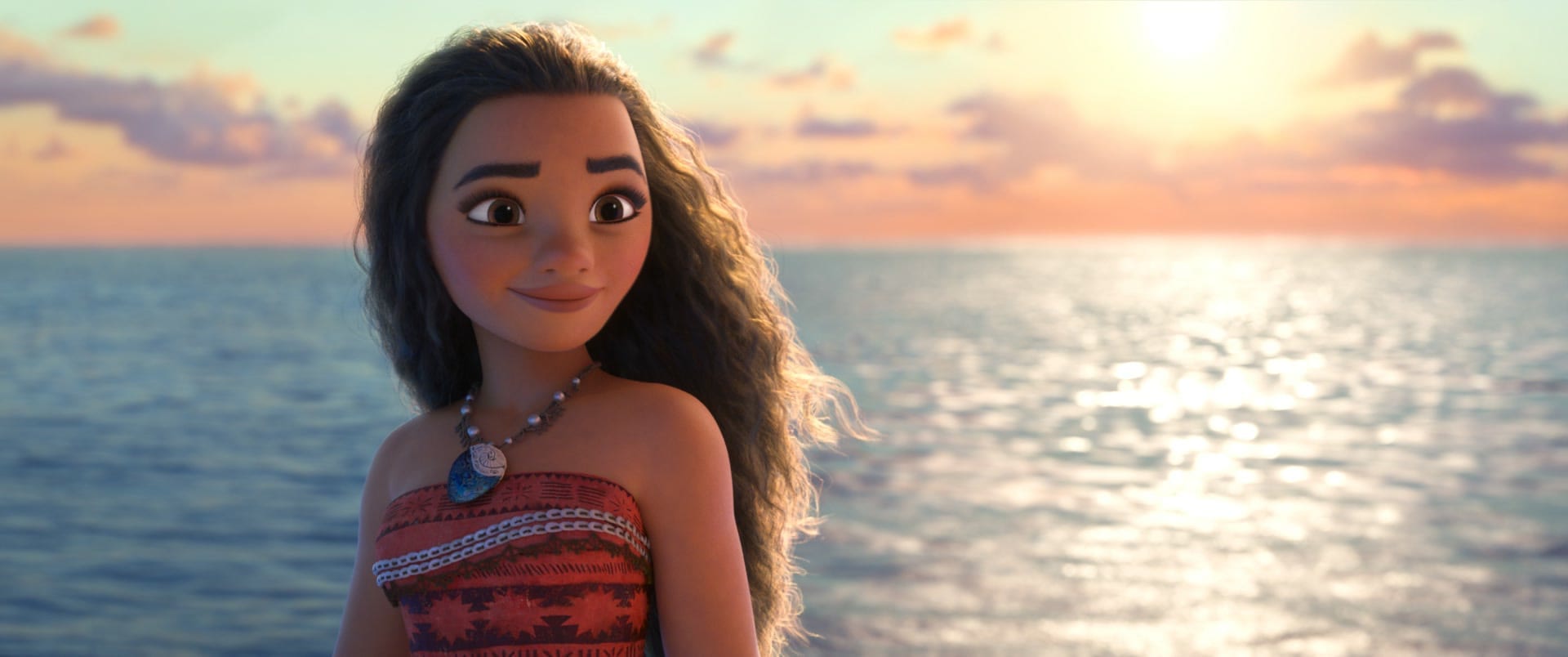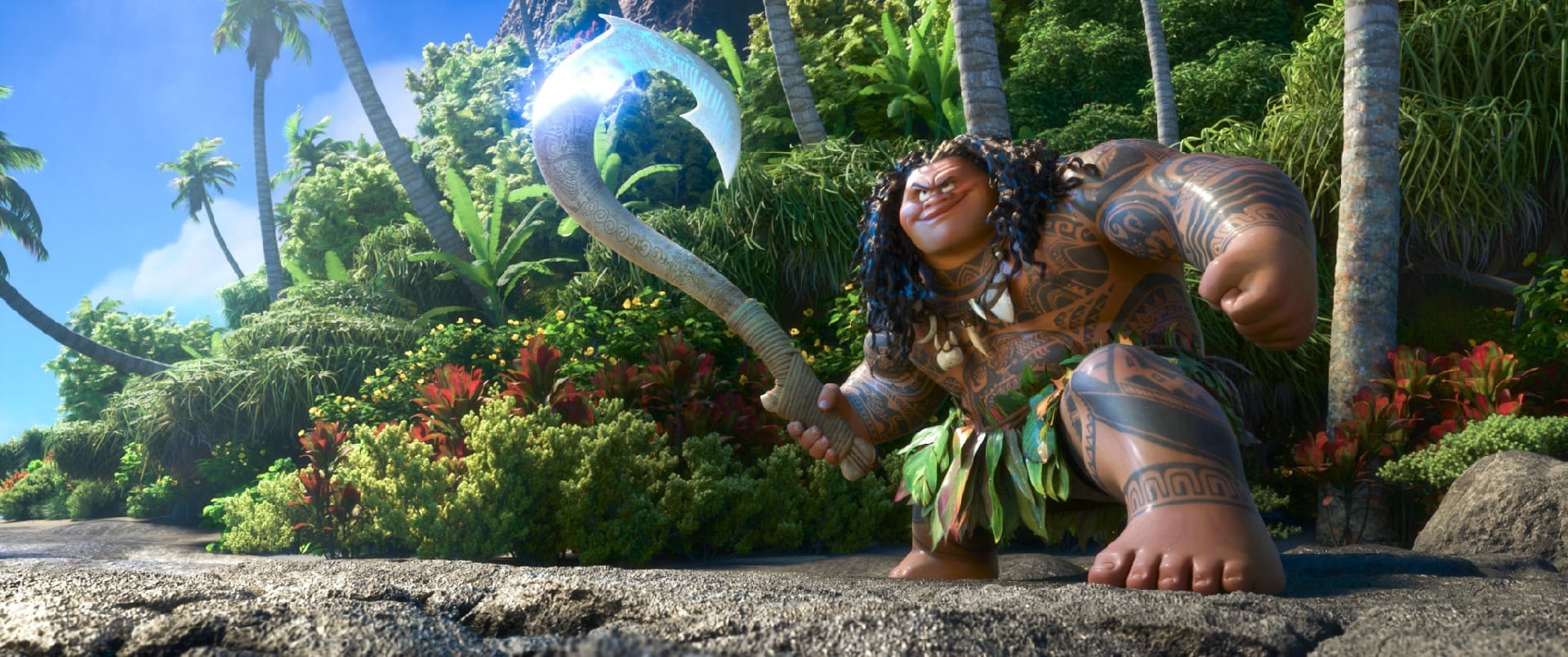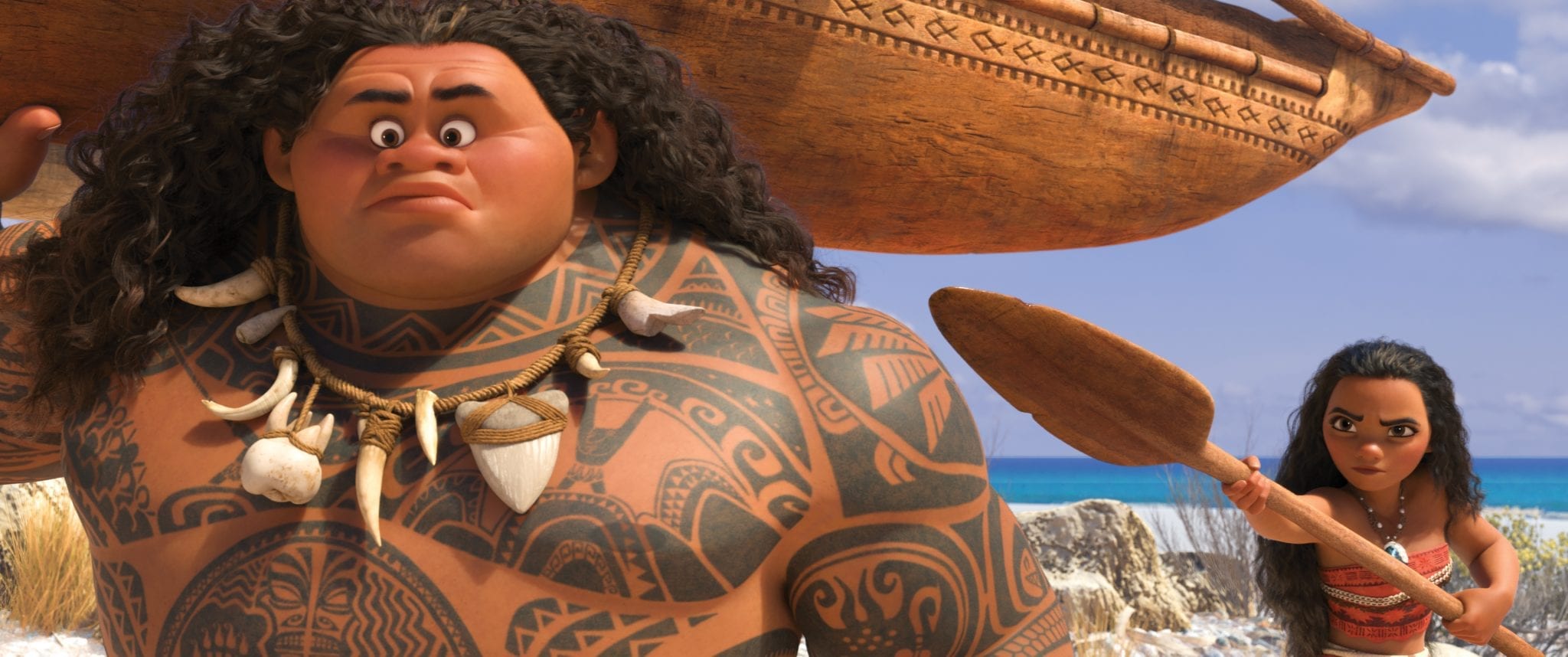 What I really think is remarkable about 'Moana' was the casting process for the film. Disney searched all the Hawaiian islands and ended up casting Auli'i Cravalho, who was 14 at the time and will now be turning 16, just in time for the release of the film. Perfect timing, as her character Moana is 16 years old too. Auli'i was the last person casting saw for the role and wait until you get to hear from this amazingly talented teenager. Not only is her voice and acting on Par, but all of the behind-the-scenes footage of her was just lovely to see. She is truly the quintessential Hawaiian  teenage girl, down-to-earth, close to her mom and very sweet. I have to commend Disney for making Moana's character look and act like a teenage girl as well. The way they did her body type was very age appropriate and I appreciated them depicting her character in that way.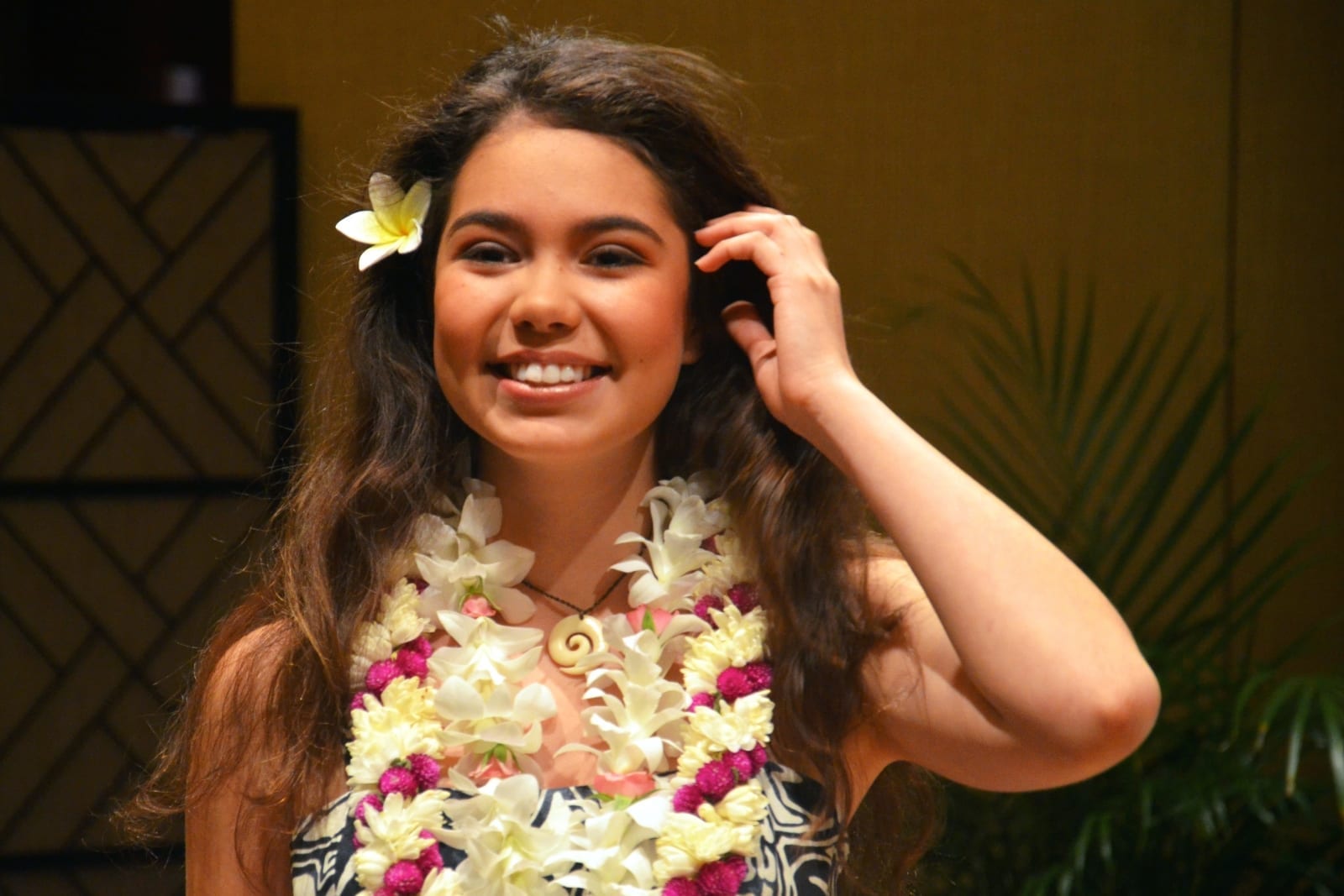 'Moana' is a NOT-TO-BE-MISSED film. I know my daughters Madison and Mia can't wait to see it and neither can I. We will be there with bells on for its release on  Nov. 23rd, 2016.
So after all the excitement of 'Moana,' we were also given presentations from two surprise speakers Tiffani Theissan of Food Channel's 'Dinner at Tiffani's,' and of course known for her wildly popular and iconic roles as Valerie on 'Beverly Hills 90210' and Kelly on 'Saved by the Bell.' It was great getting her perspective on the importance of social media in the business world and I really enjoyed hearing her perspective on it as well.
I also really loved hearing from ABC News Meteorologist and 'Dancing With the Stars' competitor Ginger Zee. She gave a very inspiring presentation on balancing both motherhood and career. She talked about the challenges and the triumphs. She even shared both the social media support she has received, as well as even the hate she has received on social media about her choice to balance motherhood with her career. Like all of us, she is navigating through it, and I found her speech to be so relatable and motivating.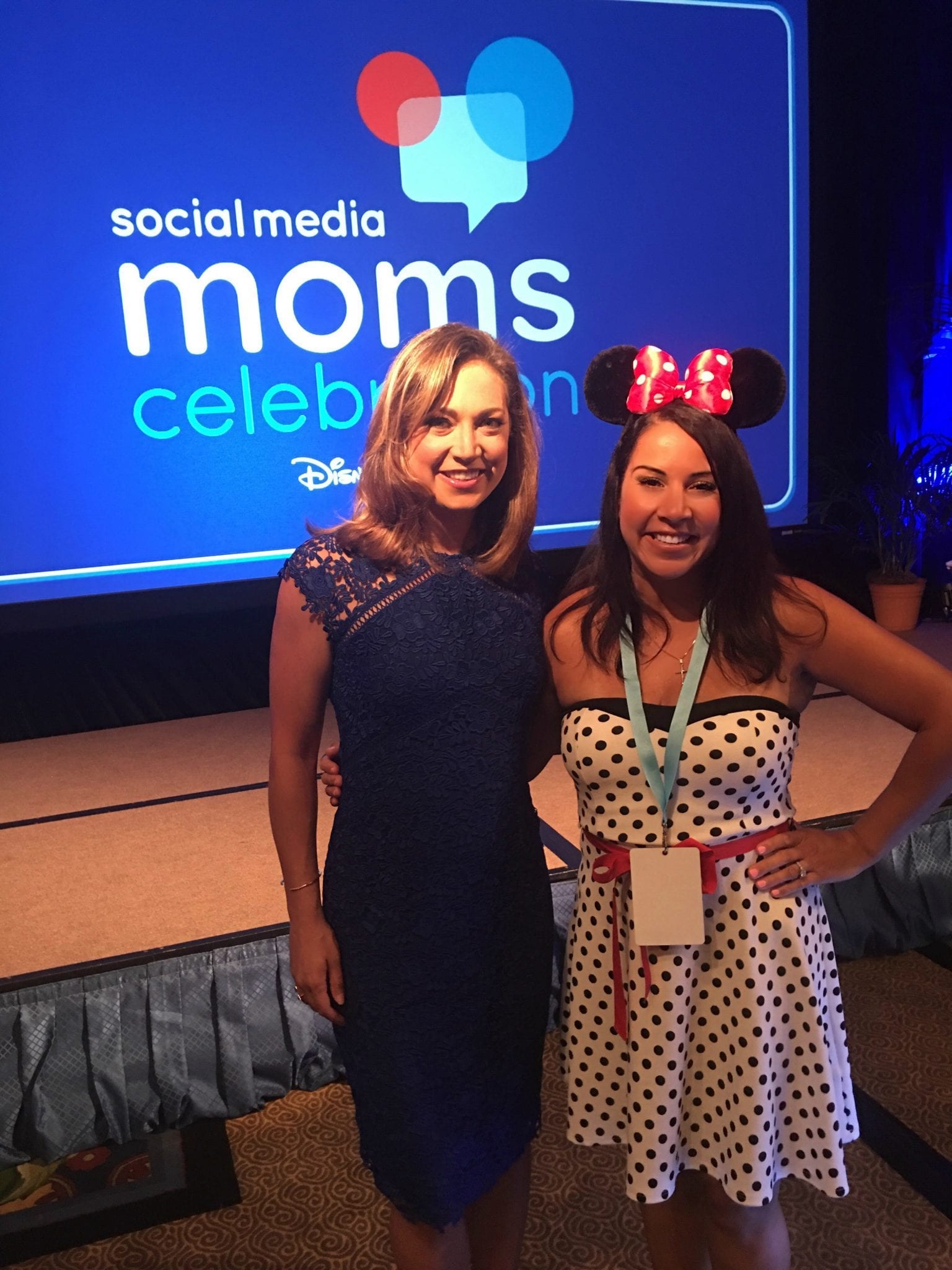 Our conference ended with the biggest surprise of all, an appearance from the head honcho of Disney himself, that's right, you got it, Mickey Mouse! Now did you think I was going to say, Robert A. Iger?
You know I was quick to line up for a picture with Mickey, especially since I was dressed for the occasion in my Minnie Mouse inspired dress. I absolutely adore Mickey!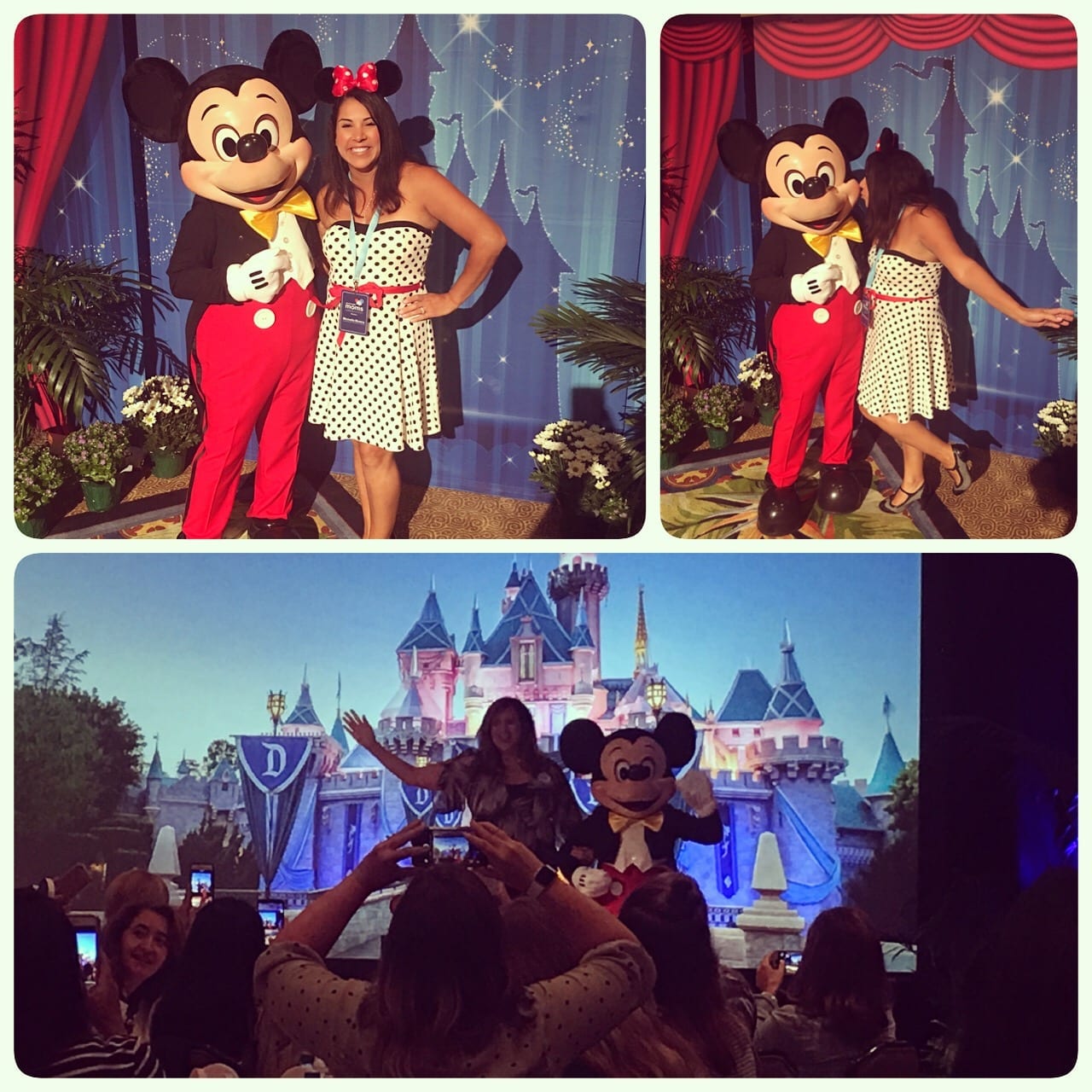 Well, the conference was over by lunch, but the day itself hadn't ended because Disney gave us Park Hopper tickets to enjoy the Parks the rest of the day. That wasn't all too, we also received Disney FastPass® Tickets to experience Frozen, Live at the Hyperion or Soarin' Around the World, which was our choice upon check-in. In addition we had reserved seating for the beautiful, 'Paint the Night' Parade.
Here are some fun pictures and video taken at Disneyland with my family and I enjoying the 60th Diamond Celebration!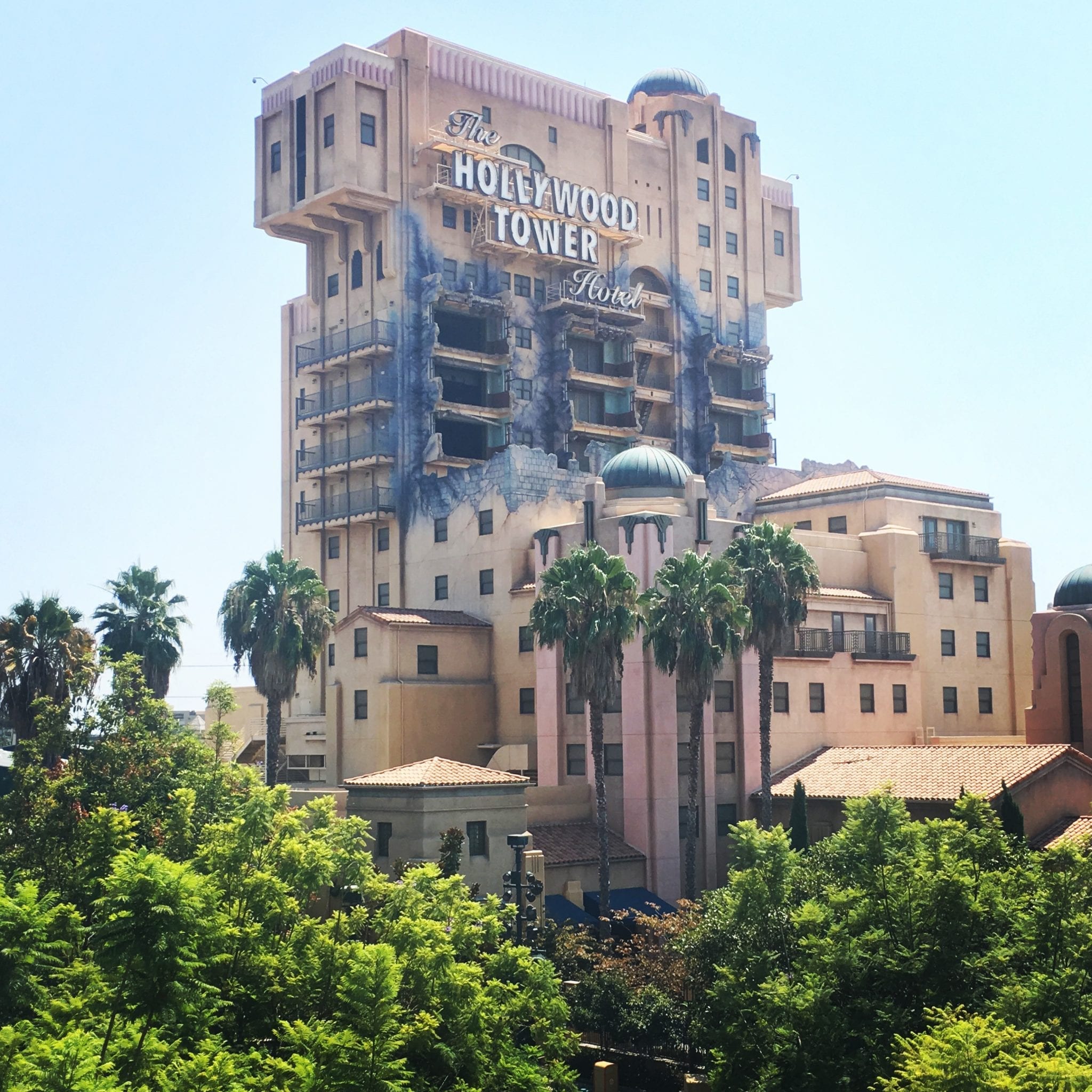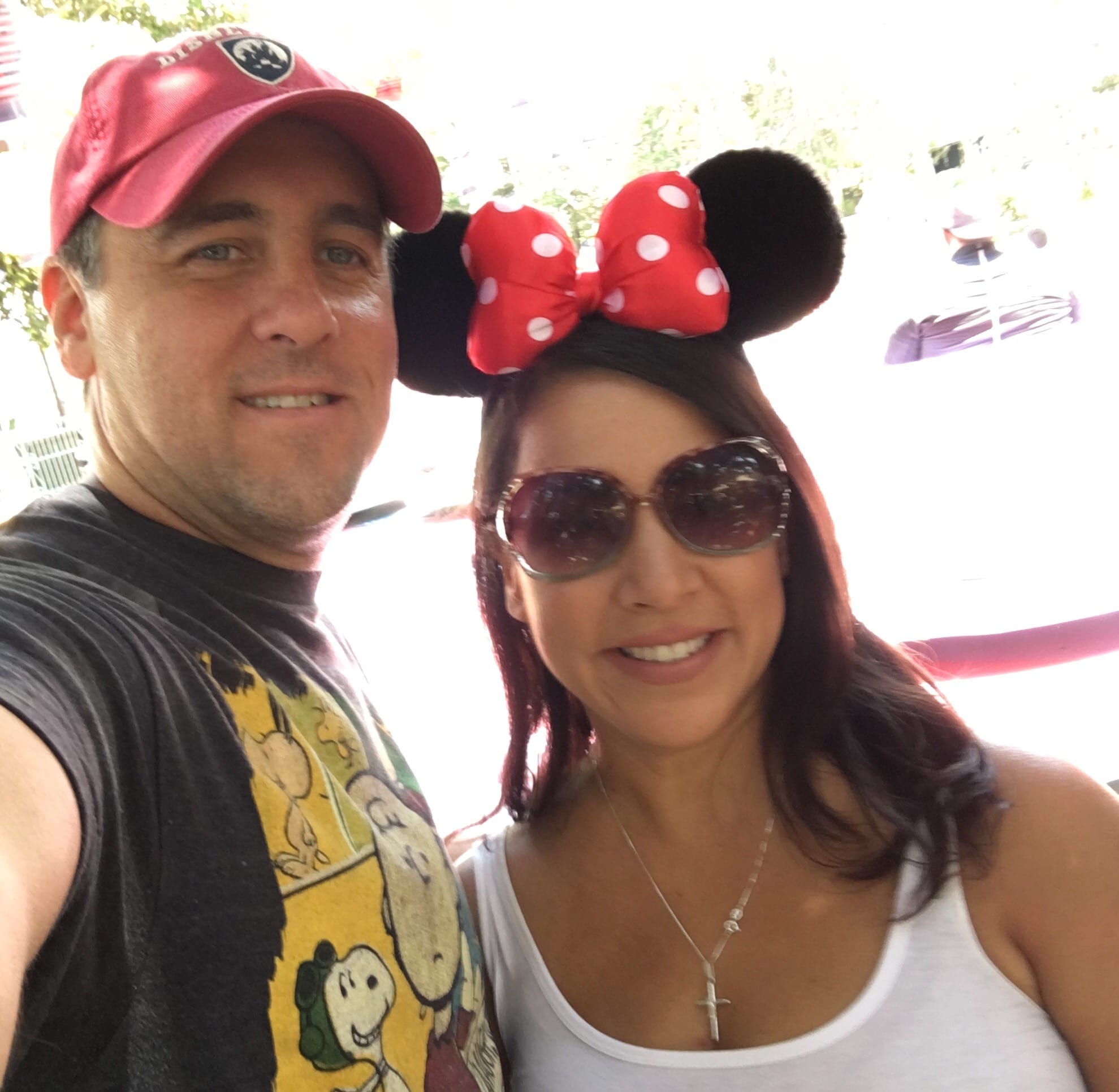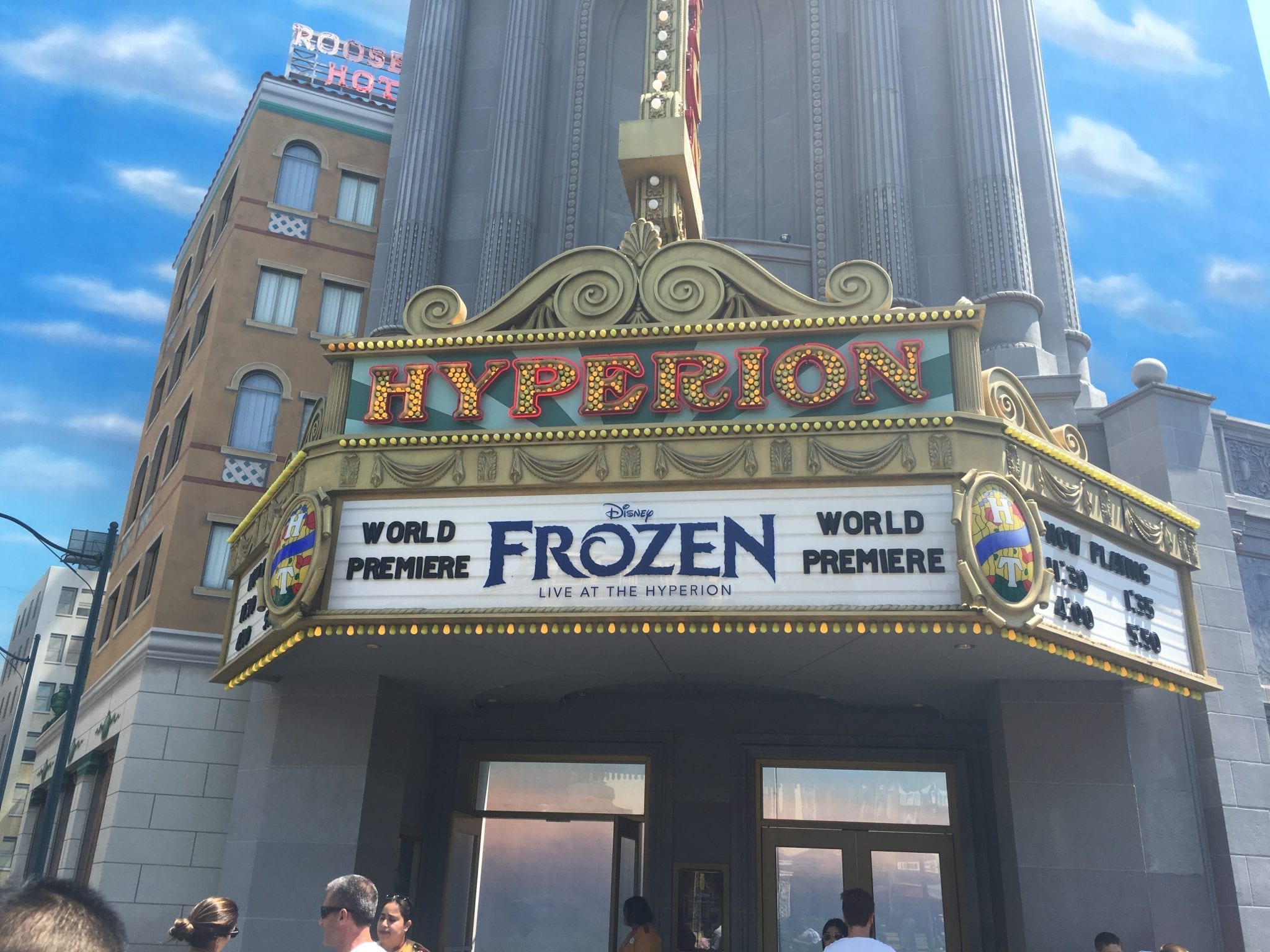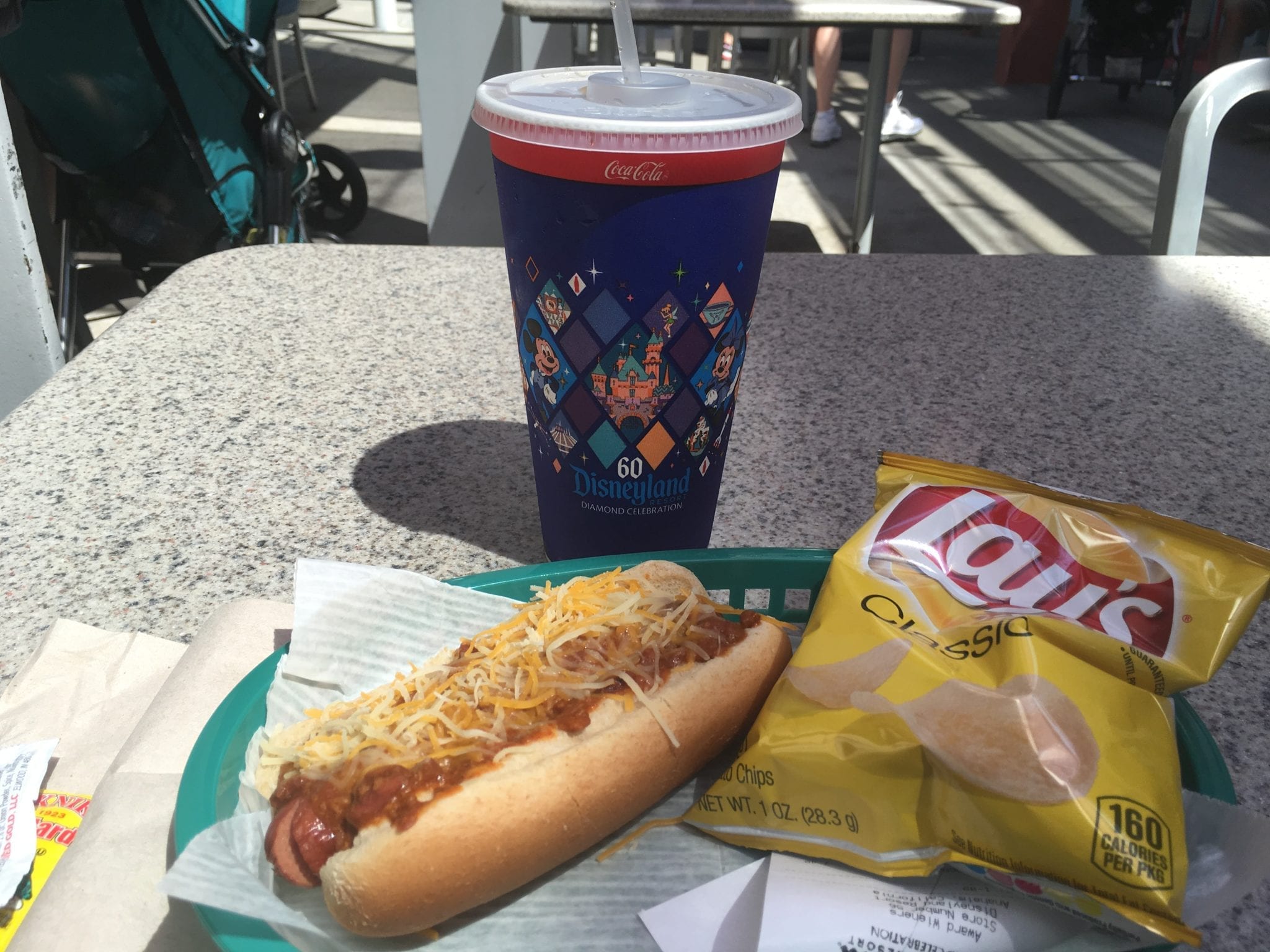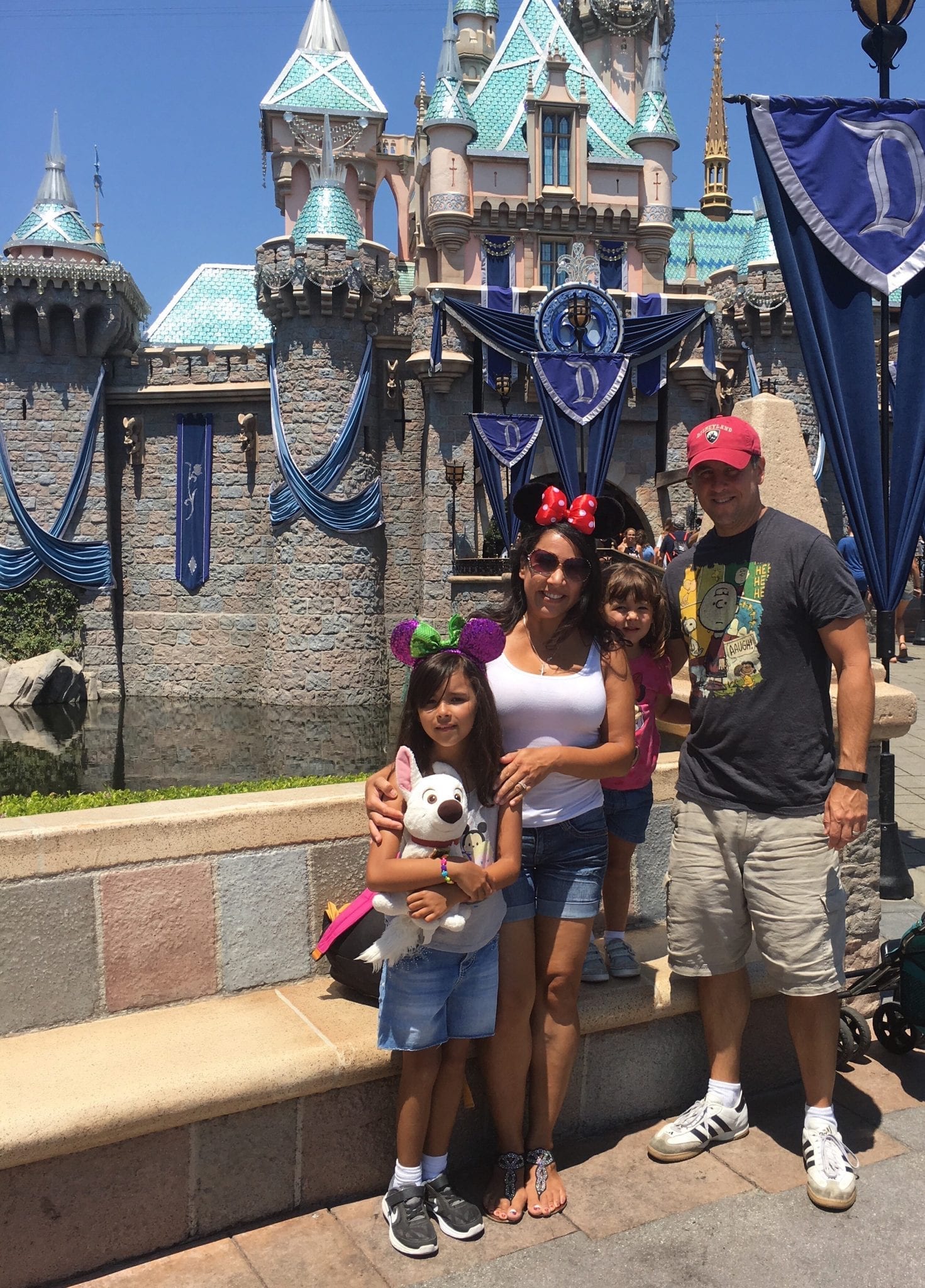 And here's a video clip from Disneyland's gorgeous 'Paint the Night' Parade with one of my favorite Princesses Arial!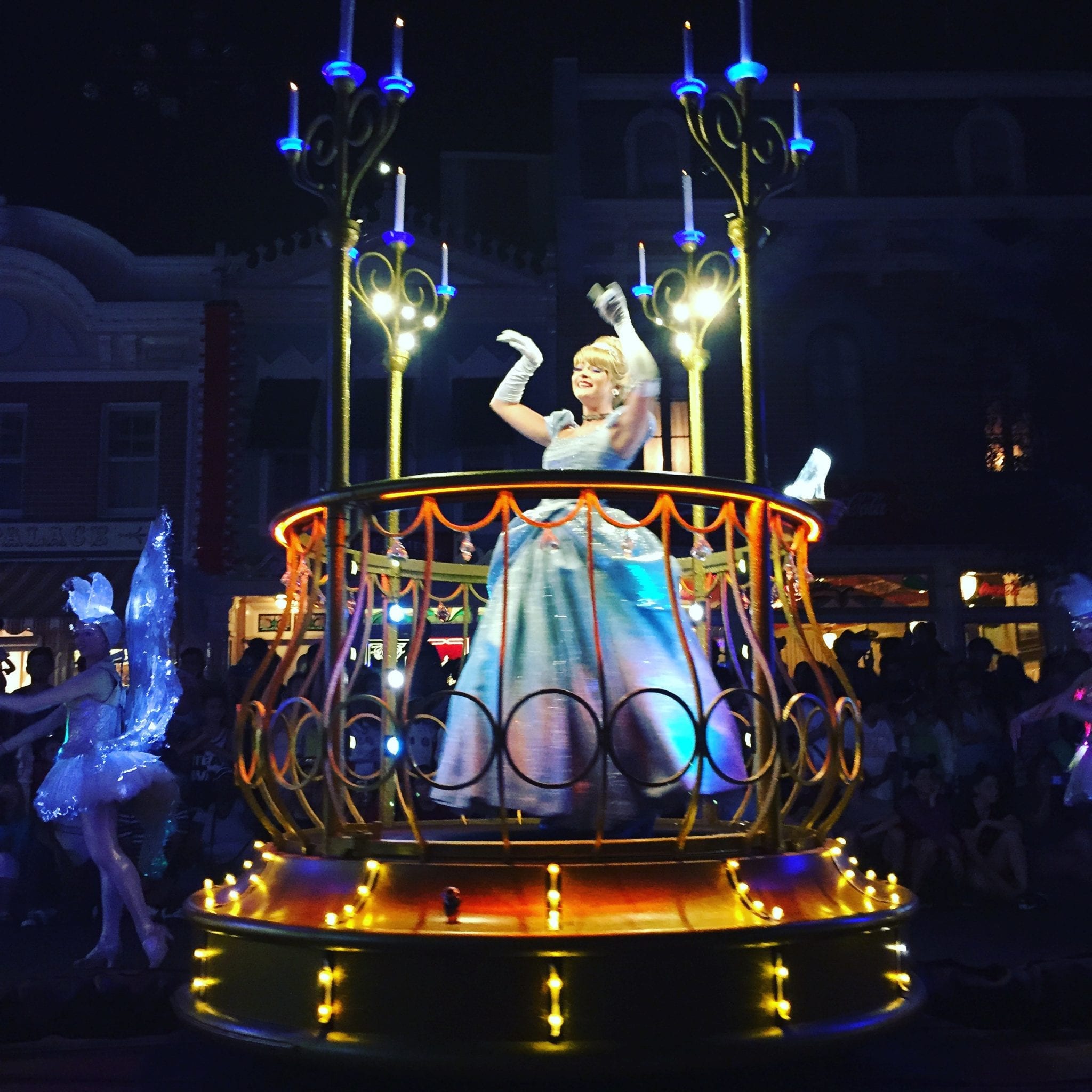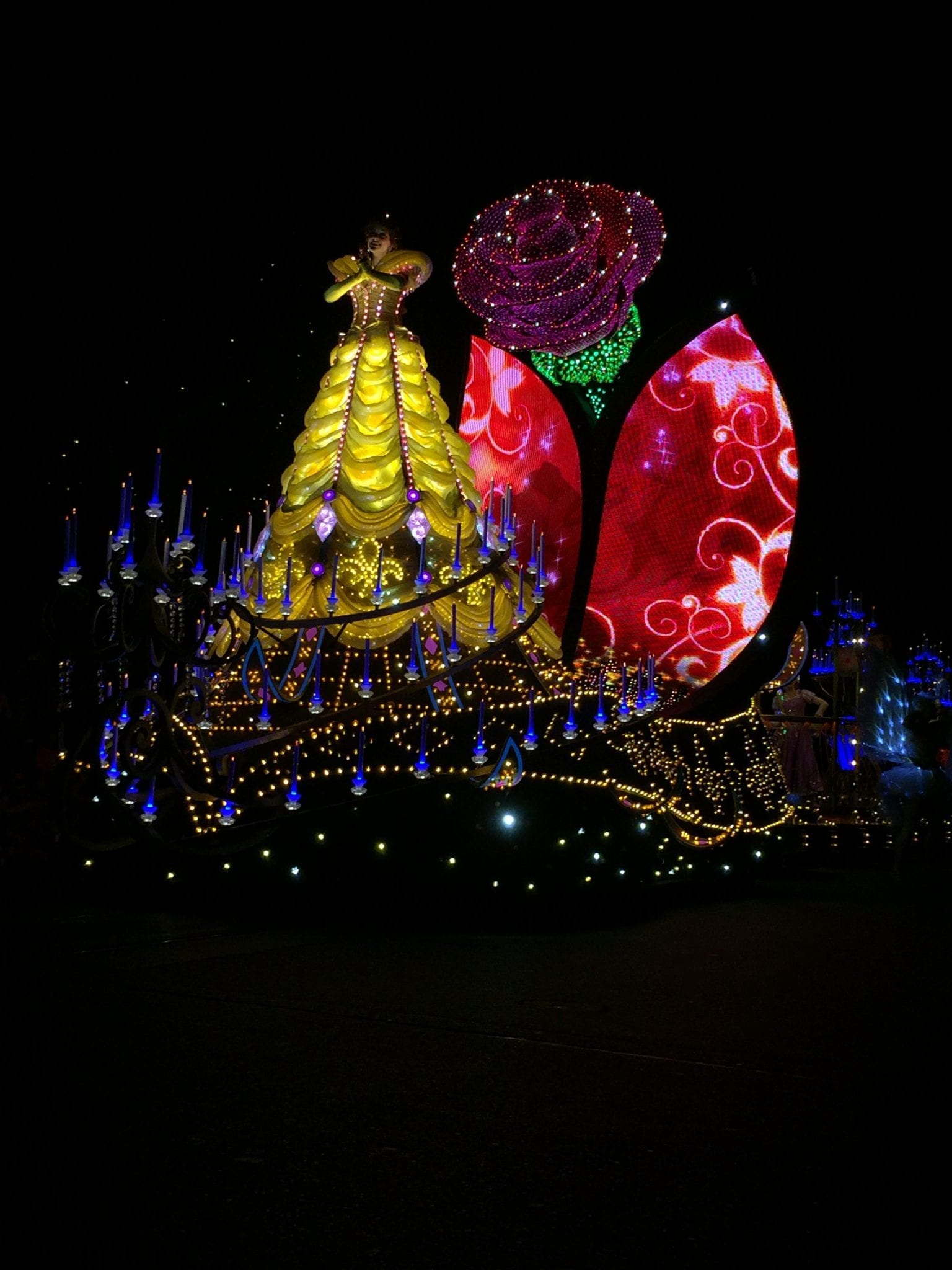 Thank you so much to DisneyMoms and Disney Entertainment for this incredible experience! We loved everything and my kiddos especially loved their Disneyland 60th Diamond Edition Mickey Mouse and Minnie Mouse stuffed animals!
Everyone, you still have time to catch the Diamond Celebration at Disneyland. It ends on September 5th, so there's never been a better time than now to visit the Disneyland Resort!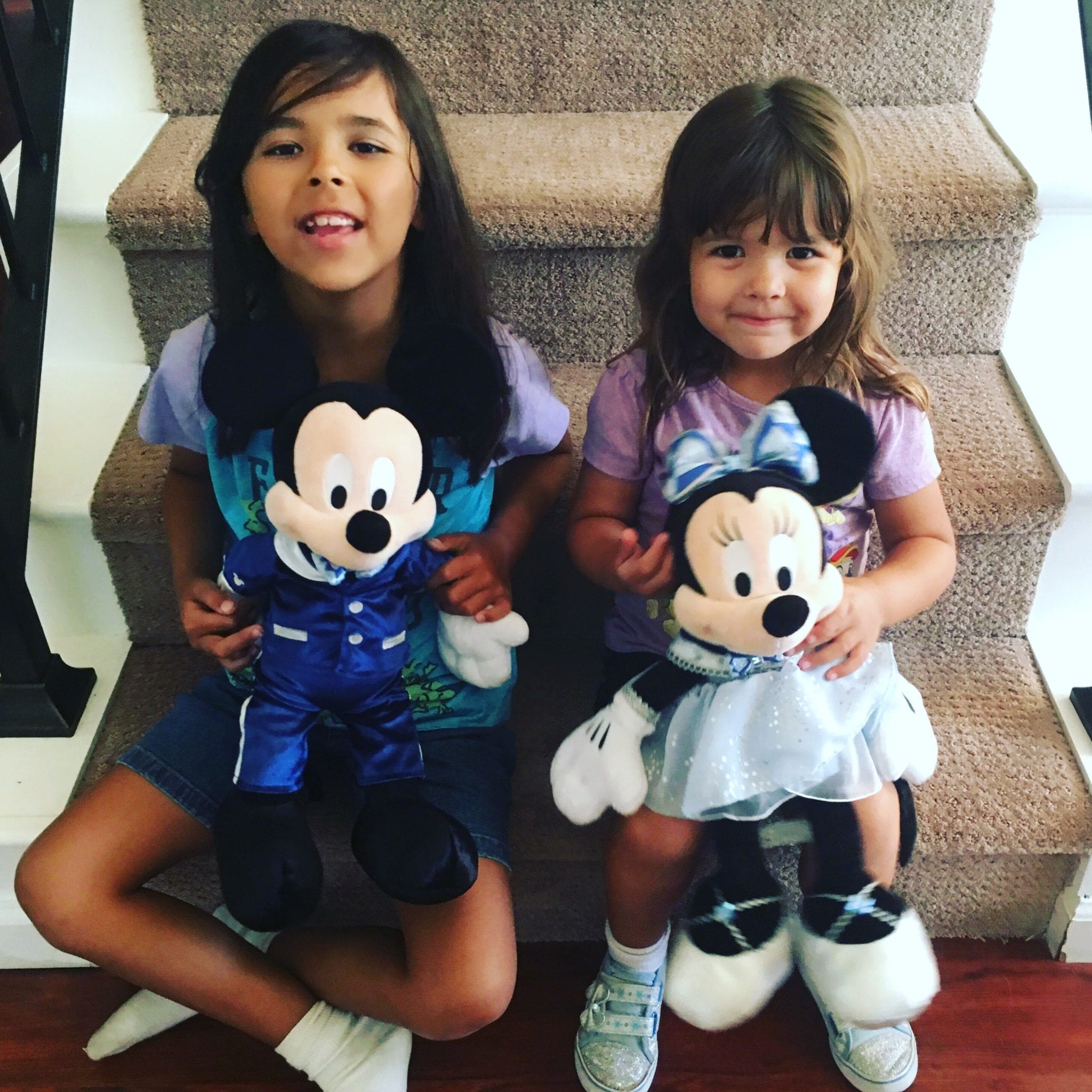 And here's a picture of all that cool Disney Swag I promised to show you.