This post has been sponsored, however all opinions are my own:
Sometimes moms, it's good to be bad, well at least in the light-hearted fun sense. So grab your mom friends, grab your wine, and grab your Bad Moms DVD/Blu-Ray because it's out in stores on February 6th! It's the perfect excuse for a get-together and movie night with your girlfriends.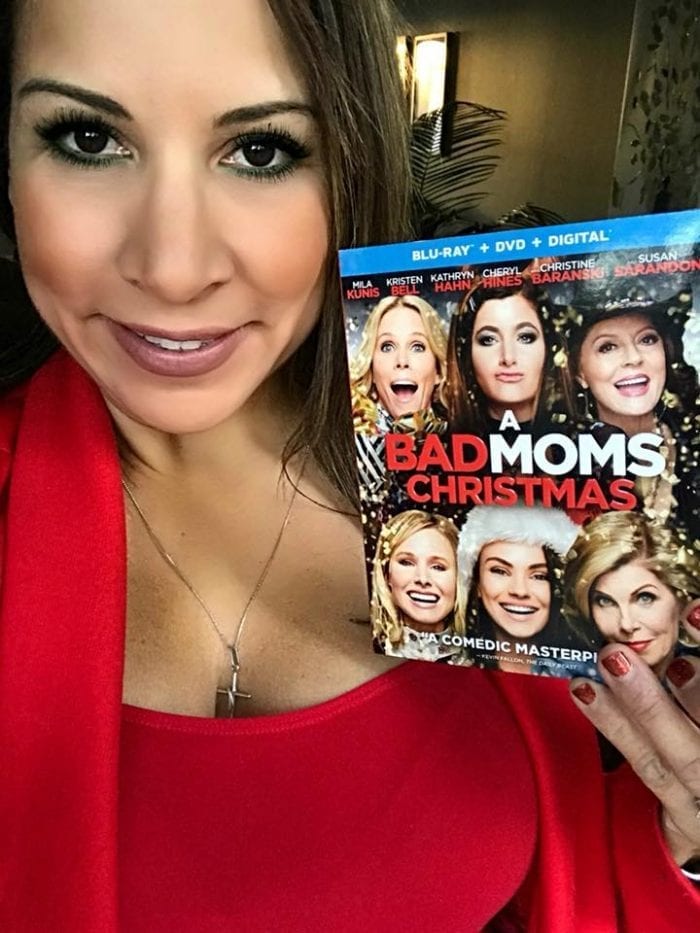 All of us moms can fully relate to the stress of preparing for Christmas. So how could we not want to follow the original trio of suburban Chicago friends played by Mila Kunis, Kristen Bell, and Kathryn Hahn as they deal with the joys of the holiday season?! Except this time the cast is joined by newcomers Christine Baranski, Cheryl Hines, and Susan Sarandon, who play the leading ladies' respective mothers and let's just say, that these "Bad Grandmas," just add even more fun to this raunchy, witty, and fun comedy.
I recently had the opportunity to sit down with Susan Sarandon and Cheryl Hines at Sky Zone in Van Nuys (remember the hilarious dodgeball game scene that took place there from the movie), as they talked about Bad Moms 2 and shared their own personal experiences of being mothers. Here's what Susan had to say about the important message she thinks Bad Moms Christmas gives to moms these days.
Cheryl Hines and Susan Sarandon were also very open in sharing their personal experiences with their own moms, as well as what it was like when they became moms too.
Check out these fun photo from our Bad Moms event from Sky Zone in Van Nuys!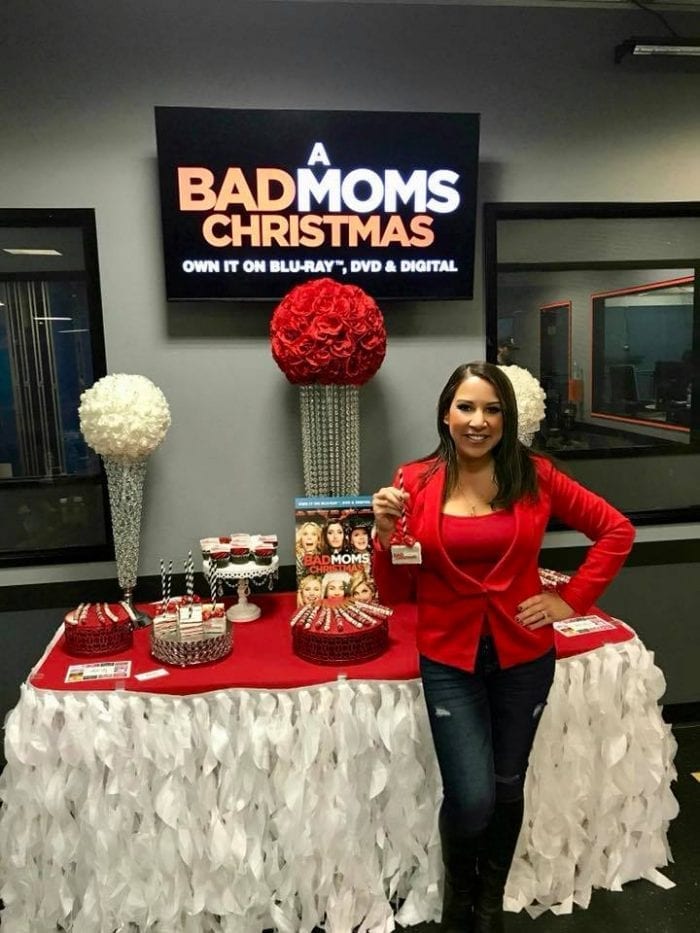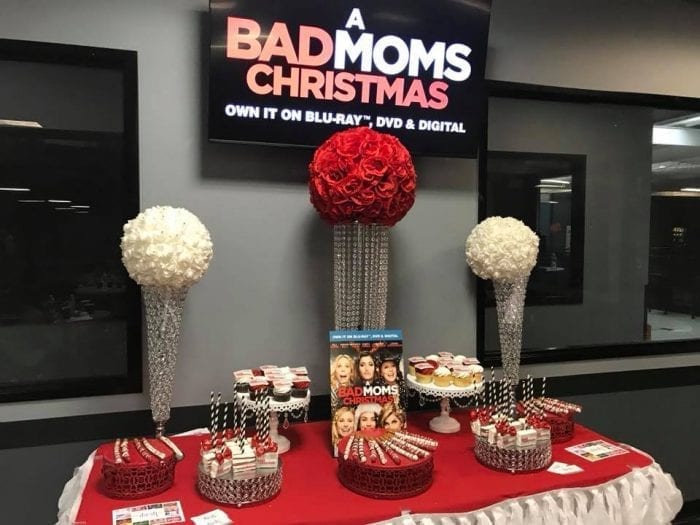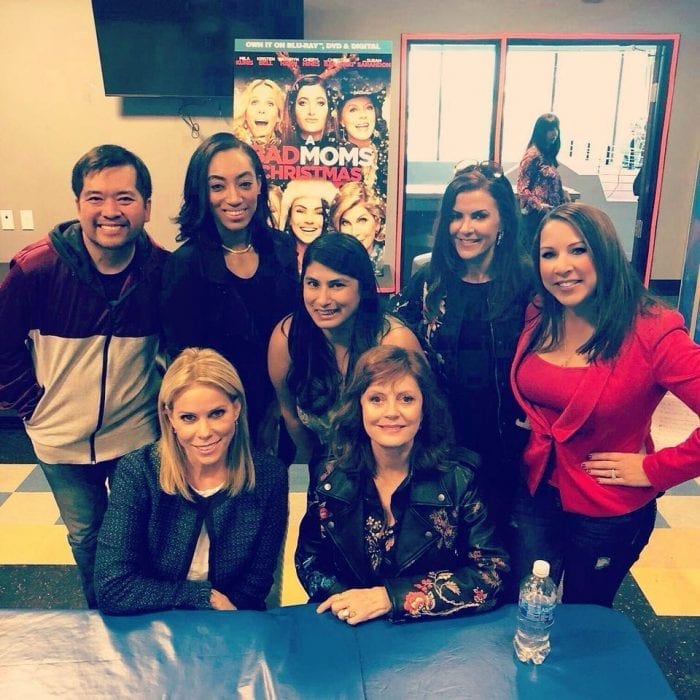 Thank you at Universal for my Bad Mom gifts too!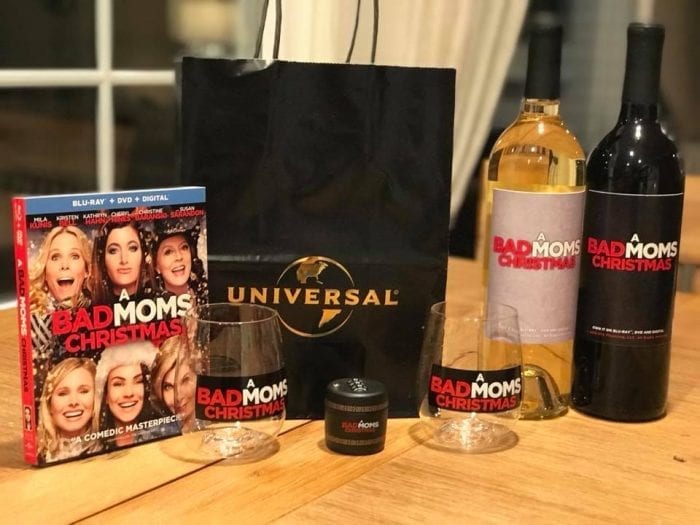 Make sure to get your copy of Bad Moms Christmas on Blu-Ray and DVD on February 6th.
Make sure to check out all the fun you can have at Sky Zone Van Nuys too!