Organic Slammers were provided for the purpose of this review, however all opinions expressed are my own.
~~
Looking for a healthy and delicious way to fuel your kids? If you want a snack that's packed with protein, organic fruits, and vegetables, then I have the snack for you! Introducing SLAMMERS,  a yummy, superfood greek yogurt snack that is designed to fuel kids in a healthy way. Forget the candy, messy chips and crackers. These snacks are portable, healthy, delicious, and can be enjoyed frozen, cold, or at room temperature. They are great for those all-day adventures, but even better because there are no crumbs! My kids love them. We actually brought them on the plane for our recent trip to Florida and they helped to keep both my 7 year old and 3 year old content.
There are 6 delicious flavors to choose from: EPIC, AWESOME, CHILL'N, PUMPED, POMEGRANATE  GRAPE CRUSH, and WATERMELON KIWI BURST!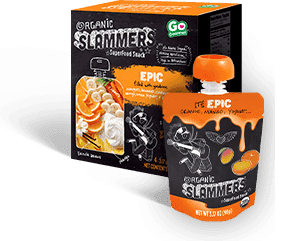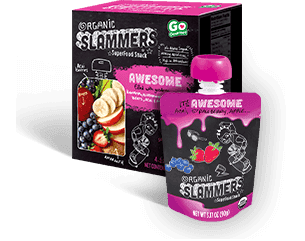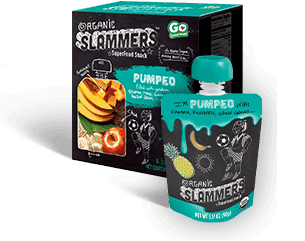 As you can see my 3 year old LOVES how delicious these SLAMMERS are! However, what I really love about them is that there are no added sugars or artificial ingredients. Instead SLAMMER's ingredients come from certified Organic farms.
You can buy SLAMMERS at Target, Safeway, Publix, H-E-B, and Ralphs! To find where you can buy your SLAMMERS locally go to http://babygourmet.com/slammers-stores!